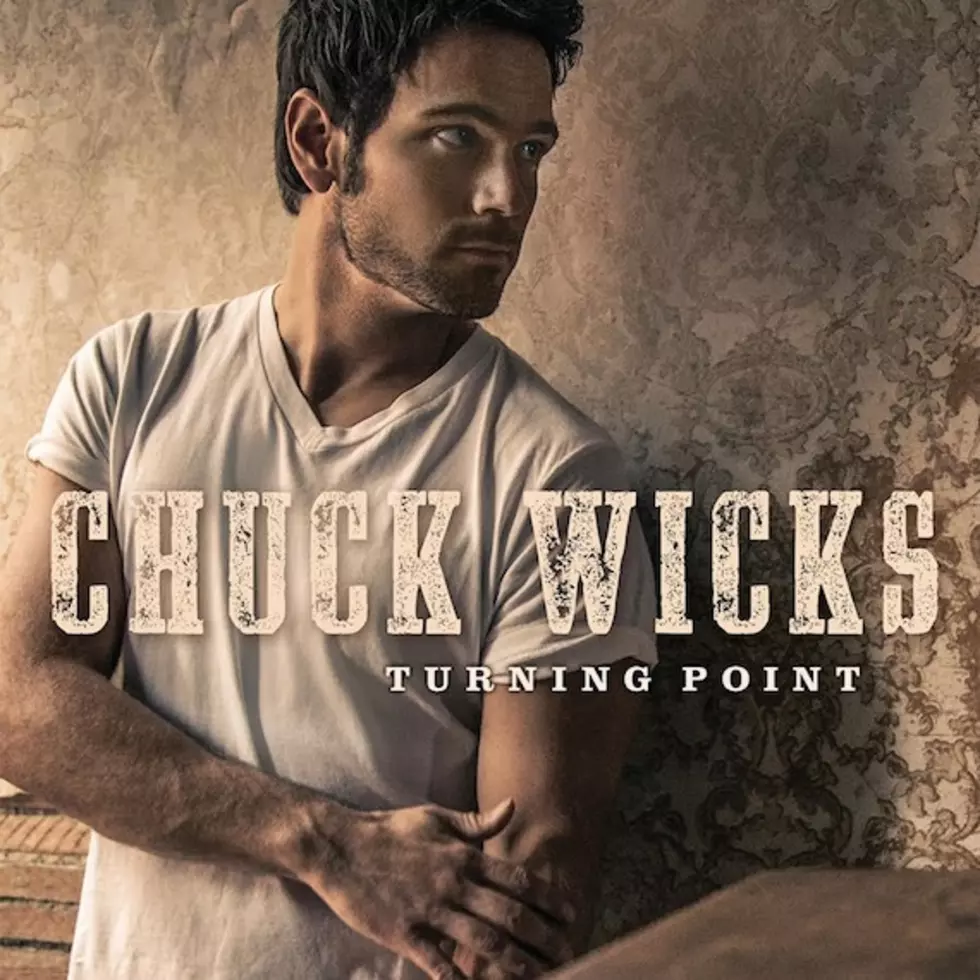 Chuck Wicks Reveals Plans for Sophomore Album, 'Turning Point'
Blaster Records
"Stealing Cinderella" put Chuck Wicks on country fans' radars, and he released his debut album in 2008 and an EP in 2013, but a full-length follow-up project never came -- until now. Wicks has announced that his long-awaited sophomore record, Turning Point, will be out in 2016.
"Finally, we've come to the destination I've been waiting for," Wicks, also the co-host of America's Morning Show With Blair Garner, says (quote via Country Weekly). "I've worked long, I've worked hard."
The singer paired up with some of Nashville's most prolific songwriters, including Liz Rose, Rodney Clawson, Chris Tompkins, Brett Tyler and others, to pen the 11 songs that make up his new album. He released one of them, "Us Again," in January of 2014.
"I have a lot of creative interests, but the one thing [that] remains consistent is my songwriting. I've been working harder than ever on my craft, and I think this album reflects that," the Delaware native shares. "I've also always been interested in production, so getting to co-produce Turning Point with my good buddy and co-writer Andy Dodd was [a] big career milestone for me."
Though it's certainly been a long time since fans have heard new music from Wicks, he assures them that it's only because he wants to release something he's proud of, rather than something he hurriedly cobbled together.
"I've been right here in Nashville writing songs, making the morning show the best possible morning show that I can contribute [to] and make it," Wicks explains. "A lot of focus has gone into making sure the writing is there, the songs are there, before throwing a record out there. I'm excited to see what people think."
Turning Point will drop on Feb. 26, 2016, on Blaster Records; Wicks signed with the label in December of 2013. Pre-order information for the new disc is not yet available.
Wicks is gearing up for a busy 2016, which will include a spring tour, his first Ironman triathlon and, of course, the morning show.
Chuck Wicks, Turning Point Track Listing:
1. "She's Gone"
2. "Fix Me"
3. "Us Again"
4. "Whole Damn Thing"
5. "Tell Me"
6. "Saturday Afternoon"
7. "I Don't Do Lonely Well"
8. "Salt Life"
9. "Always"
10. "Whatcha Got Girl"
11. "Over You Gettin' Over Me"