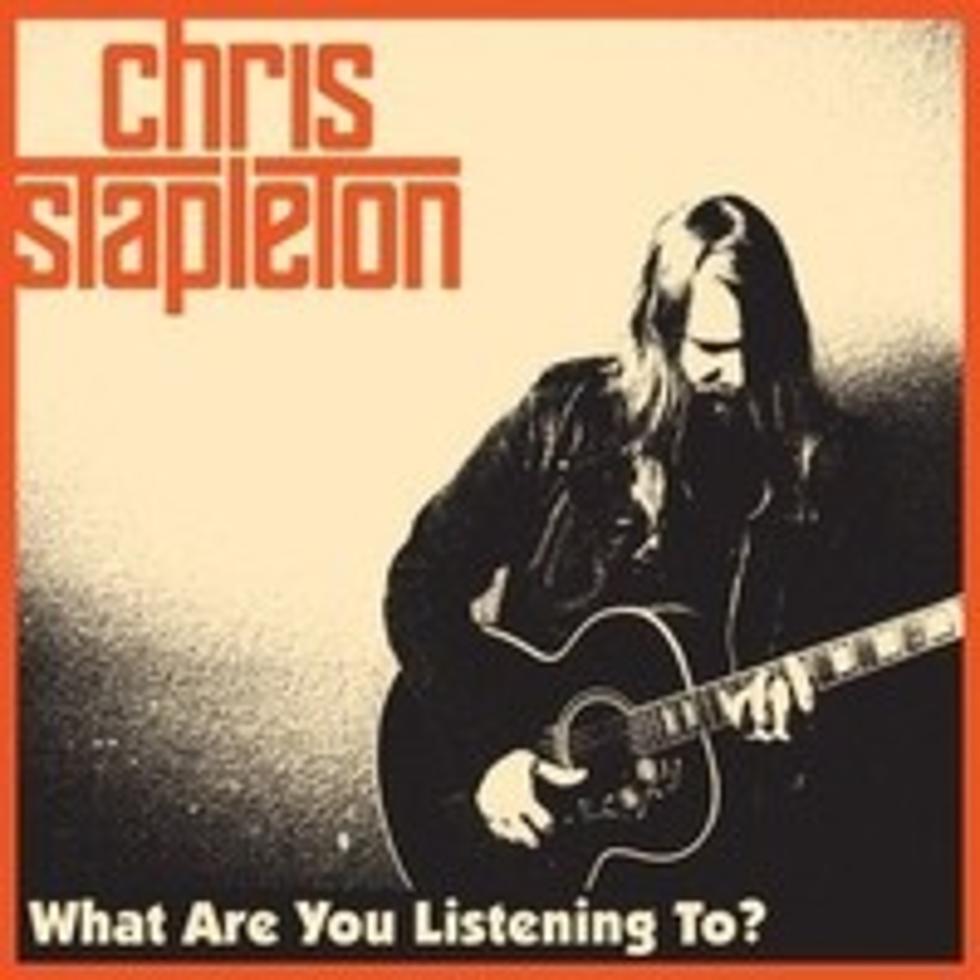 Hit Songwriter Chris Stapleton Releases Debut Solo Single
Mercury Nashville
Even if you're not familiar with Chris Stapleton by name, you've heard his music. The Grammy-nominated musician has had more than 170 song cuts by artists as diverse as Tim McGraw, Brad Paisley, Dierks Bentley and Adele, as well as co-writing with such luminaries as Vince Gill, Peter Frampton and Sheryl Crow. But fans are about to have a chance to get more familiar with Stapleton as a solo artist; on Monday (June 17) he shipped his first solo single to radio.
'What Are You Listening To?' is Stapleton's first solo single for Mercury Nashville, and it's already receiving acclaim from noted Nashville critic Robert Oermann, who called it "sublimely soulful" and dubbed Stapleton "the Next Great Vocalist in country music...his powerful singing has always deserved its own spotlight."
Stapleton was previously the lead singer and guitarist of the critically acclaimed bluegrass band the SteelDrivers, who were nominated for three Grammy awards. In the past week he played his first-ever solo shows at the CMA Music Festival and Bonnaroo. 'What Are You Listening To?' is the first taste of an album that he plans to release later this year.
"When Mercury approached me about making a record for them, I was really flattered and humbled, but it also made me do some real soul searching about the kind of record I would want to make," Stapleton says in a press release. "I'm really happy with the songs we've written and how the album is coming together, and I'm excited to finally release the lead single and for what 2013 has in store. My biggest wish is that people hear these songs and they are moved in some way...that they are reminded of someone they love or someone they lost or even of themselves."
The single's official add date is July 1, and it will be available across all digital platforms on July 2. Stapleton has just landed a slot on the fall leg of the Locked and Reloaded tour with Miranda Lambert and Dierks Bentley, kicking off Oct. 10 in Lincoln, Neb., with additional dates to be announced. Keep up with his live schedule here.