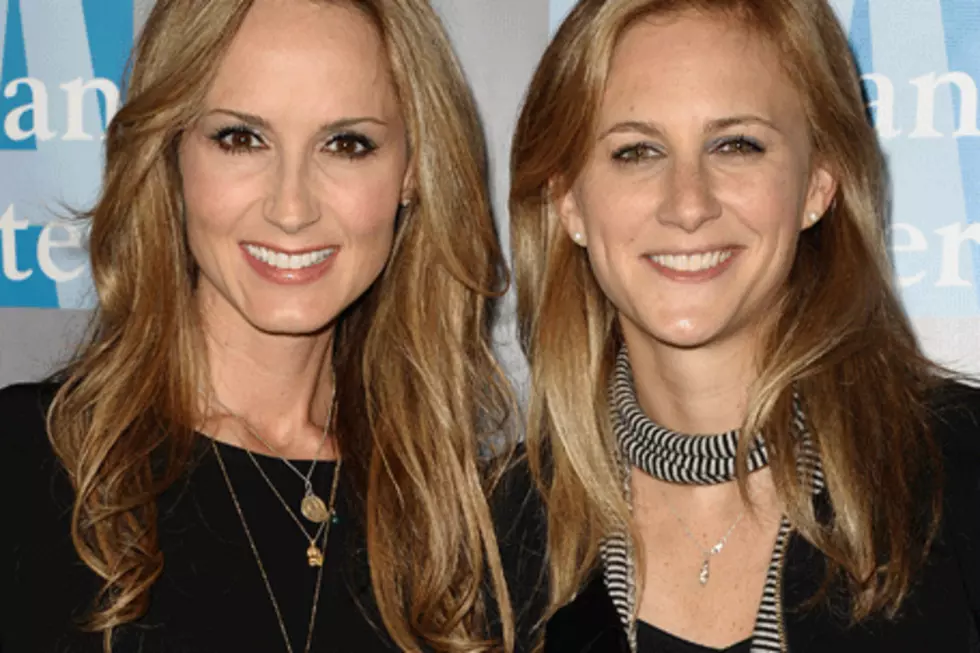 Chely Wright Twins: Singer Reveals Sex of Babies
Jason LaVeris, FilmMagic
Chely Wright will become a first-time mom to identical twin boys. Doctors are preparing to deliver the babies in June, a month ahead of schedule, the singer announced in an interview Thursday (March 14) with "Joy Behar: Say Anything" guest host Howard Bragman.
During the chat, Chely snacked on french fries and showed off her baby bump, explaining that her 30 lbs. weight gain is "french fries and some Dunkin' Donuts. But who's keeping track?" The singer-songwriter also revealed that the twin boys are both healthy and "getting fat, thanks to my help." (Watch the video after the photo gallery below.)
After Chely revealed the gender of the babies, Bragman gifted her with a pair of identical mini-guitars, to which she jokingly replied, "I'm not sure if they'll write country music or show tunes, to be frank with you."
Explaining that she and wife Lauren Blitzer-Wright have known for a while that they are having boys, Chely added, "We're really excited. We were keeping that private but since you offered me french fries ..."
Chely and Lauren were married in August 2011 and announced the impending arrival(s) in January of this year.
See Photos of Chely & Other New Musical Parents
%VIRTUAL-MultiGallery-153098|156457|155241%
Watch Chely Wright Chat With Howard Bragman