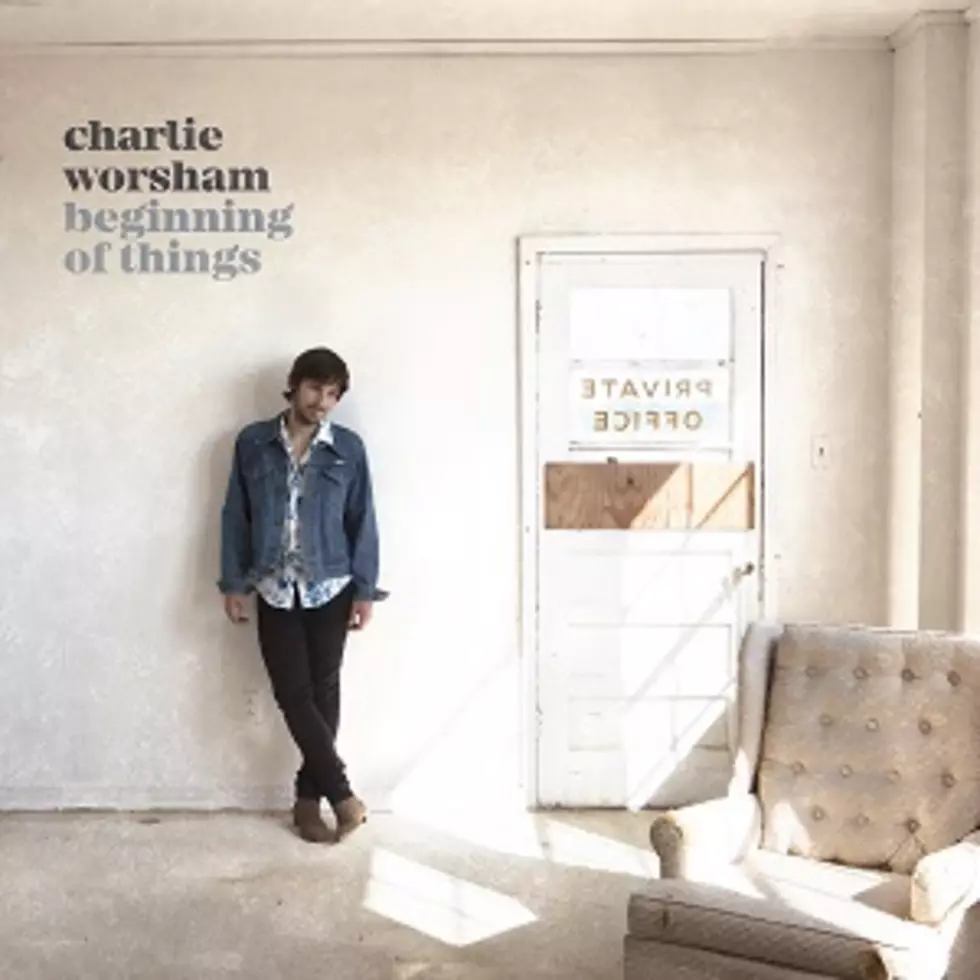 Album of the Month (April 2017): Charlie Worsham, 'Beginning of Things'
Warner Music Nashville
"I had fallen out of love with music, and making this record put me back in love with it on a level I hadn't felt since I was a teenager," Worsham admits in a press release. "Beginning of Things was a challenge in surrendering control and trusting my own talent."
Of the 13 songs on Beginning of Things, Worsham served as a co-writer on nine of them; his co-writers include Brent Cobb, Shane McAnally and more. Aside from its title track, the disc's other songs include "Southern By the Grace of God," "Take Me Drunk" and "Birthday Suit."
"I'm confident that these songs and these recordings capture my musical geography and personal truth," Worsham says, "and at the end of the day, I'm convinced that is the ultimate purpose of an artist — to speak one's truth."
Frank Liddell and Eric Masse co-produced Beginning of Things; Arturo Buenahora Jr. served as its executive producer. In March, Worsham shared "Cut Your Groove" -- Track No. 8 on the record -- as the disc's first single; the artist co-wrote the song with Oscar Charles.
"["Cut Your Groove"] is a pep talk you can give yourself," Worsham explains. "It says no matter who you are or where you are in your life, there is no other person on the planet now or in the future who has the unique story you have to tell … Sharing your story is priceless."
Charlie Worsham, Beginning of Things Track Listing:
1. "Pants" (Jeff Hyde)
2. "Please People Please" (Charlie Worsham, Ryan Tyndell)
3. "Southern By the Grace of God" (Charlie Worsham, Luke Dick, Shane McAnally)
4. "Call You Up" (Abe Stoklasa, Daniel Tashien)
5. "Lawn Chair Don't Care" (Charlie Worsham, Brent Cobb, Ryan Tyndell)
6. "Only Way to Fly" (Charlie Worsham, Brent Cobb, Ryan Tyndell)
7. "Old Times Sake" (Charlie Worsham, Jeremy Spillman, Brent Cobb)
8. "Cut Your Groove" (Charlie Worsham, Oscar Charles)
9. "I Ain't Goin' Nowhere" (Charlie Worsham, Ryan Tyndell, Billy Montana)
10. "The Beginning of Things" (Abe Stoklasa, Donovan Woods)
11. "Birthday Suit" (Luke Dick, Jason Lehning)
12. "I-55″ (Charlie Worsham, Ben Hayslip)
13. "Take Me Drunk" (Charlie Worsham, Ryan Tyndell, Steve Bogard)
More New Music Coming in April