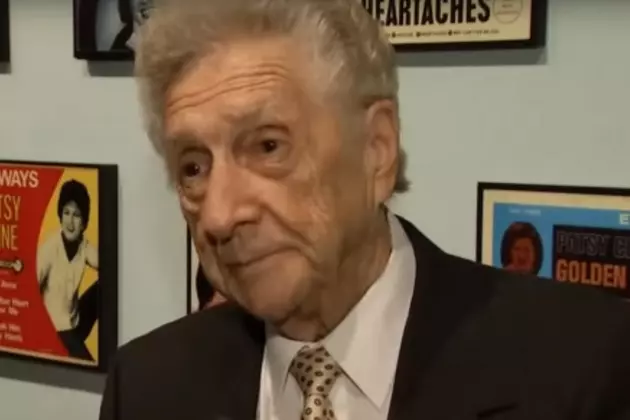 Charlie Dick, Patsy Cline's Widower, Dead at 81
YouTube
Patsy Cline's widower, Charlie Dick, has passed away. The 81-year-old died in his sleep on Sunday morning (Nov. 8).
Born on May 24, 1934, Dick met Cline (nee Virginia Patterson Hensley) in 1956, at a dance in Winchester, Va. They were married on Sept. 15, 1957, and remained married until her death on March 5, 1963, in a plane crash. Dick was Cline's second husband; they had two children together, Julie and Randy.
After his wife's death, Dick worked as a record promoter at a few of Nashville's independent record labels in the 1960s and '70s. He also was a key player in ensuring Cline's legacy: After the 1980 movie Coal Miner's Daughter brought about new interest in Cline, Dick helped get the country legend's albums reissued and re-released as The Patsy Cline Collection in 1991. In 1997, he helped release Patsy Cline: Live at the Cimarron Ballroom, a recording of a 1961 concert, which reached the Top 40 on the Billboard Country Albums chart.
When HBO Pictures produced Sweet Dreams in 1985, Dick said that the film "was a good movie, if you like fiction" (quote via Billboard) and worked to get the truth out. He partnered with Hallway Productions to release The Real Patsy Cline and Remembering Patsy, then got more involved with the company and helped create films about Willie Nelson and Ernest Tubb, among others.
Dick remarried in 1965, but he and his second wife, Jamey Ryan, divorced in the early 1970s. Dick has a son from his second marriage.
Funeral arrangements for Dick are pending.
Country Singers We Lost Too Soon