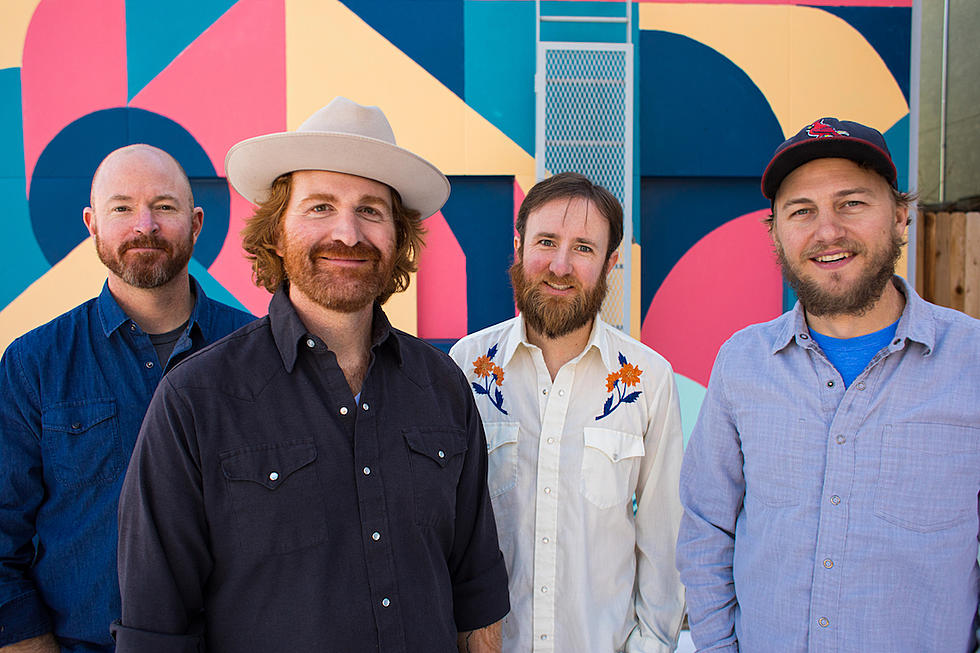 Chain Station, 'Wild Wicked Wind' [Exclusive Premiere]
Photo by Johnny Brewers, courtesy of Michael J. Media Group
Bluegrass quartet Chain Station are premiering their new song "Wild Wicked Wind" exclusively for readers of The Boot. Press play below to listen.
A tribute to Chain Station's home state, the title of "Wild Wicked Wind" is an homage to the fierce mountain winds of Colorado. "The wind is a part of our lives in the mountains, but the mountains are a part of us as well," the band says.
Guitarist Alex Thoele came up with the lyrics to "Wild Wicked Wind," and shared them with bassist Jon Pickett during a wintertime hike along the Big Thompson River. "There's no map and there's no sign / Way up there, you'll find my mind" serves as the song's most prominent refrain, a testament to the mental clarity that can be found on a mountaintop.
"The buildup of the song comes to the lyrics 'Stand up tall / Let your freak flag fly,'" Chain Station explain, "which is an ode to being different and celebrating diversity."
Comprised of Thoele, Pickett, banjo player and vocalist Chris "C-Bob" Elliott and mandolin player Jarett Mason, Chain Station's roots lie in a 2006 campfire collaboration between Thoele and Pickett. In the following years, the duo added Elliott and Mason, and have shared the stage with bluegrass stalwarts including Del McCoury, Hot Buttered Rum and more.
Chain Station are gearing up to release their third studio album, Backroads, on which "Wild Wicked Wind" appears. The record is due out on Friday (May 3).
"When we were recording," co-founder Alex Thoele says, "we were thinking, is this something we'd want to drive through a mountain pass while listening to? So many of our fans listen to our albums while driving, so we kept that in mind, and it influenced our creative process."
Listen to Chain Station's "Wild Wicked Wind"