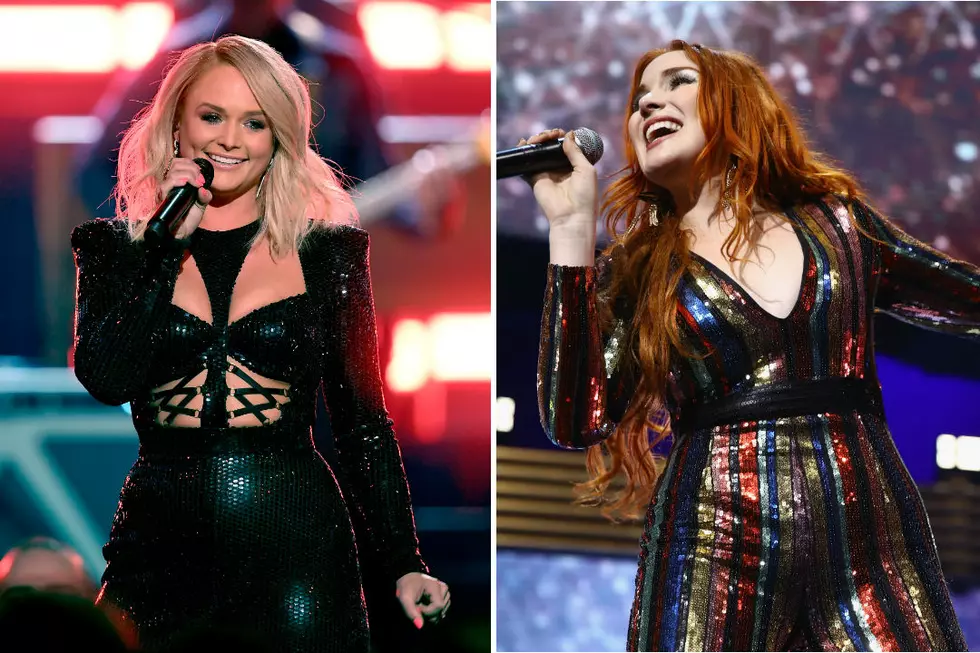 Caylee Hammack 'Panicked' the First Time She Met Tour Boss Miranda Lambert
Kevin Winter, Rich Fury, Getty Images
"I sat there for a moment panicking, wondering, 'Do I talk to her or do I not?'" Hammack says. "Finally, I introduced myself. She was so very sweet. It was like a little girl's dream."
Long before she became Lambert's tourmate and fellow country artist, Hammack was a fan. "I remember growing up, listening to "Kerosene" when I first started singing. All I wanted was to be like her," the rising artist explains.
"She was strong. She was independent. She was a woman breaking through the market," Hammack says of Lambert. "Being able to go on tour with someone I looked up to, it's unreal."
Caylee Hammack's Live "Family Tree" Performance Really Shows Off Her Style
Music aside, Hammack and Lambert have one major thing in common: their mutual love of animals. Lambert's animal-focused charity, MuttNation, is celebrating its 10th anniversary in 2019.
"And I realized -- I wanted a farm, but [I realized] I want to have all the little animals that have disabilities and can't find a home," Hammack goes on to say. "One of my friends said, 'That's more like a petting zoo.' Well, I want a petting zoo. Just for me."
In both music and life, Hammack shares a kinship with Lambert that she hopes to further white the two are on tour. "I hope that we're spirit sisters," she adds.
The newest iteration of Roadside Bars & Pink Guitars tour will kick off on Sept. 13.
Who Is Caylee Hammack? 5 Things to Know