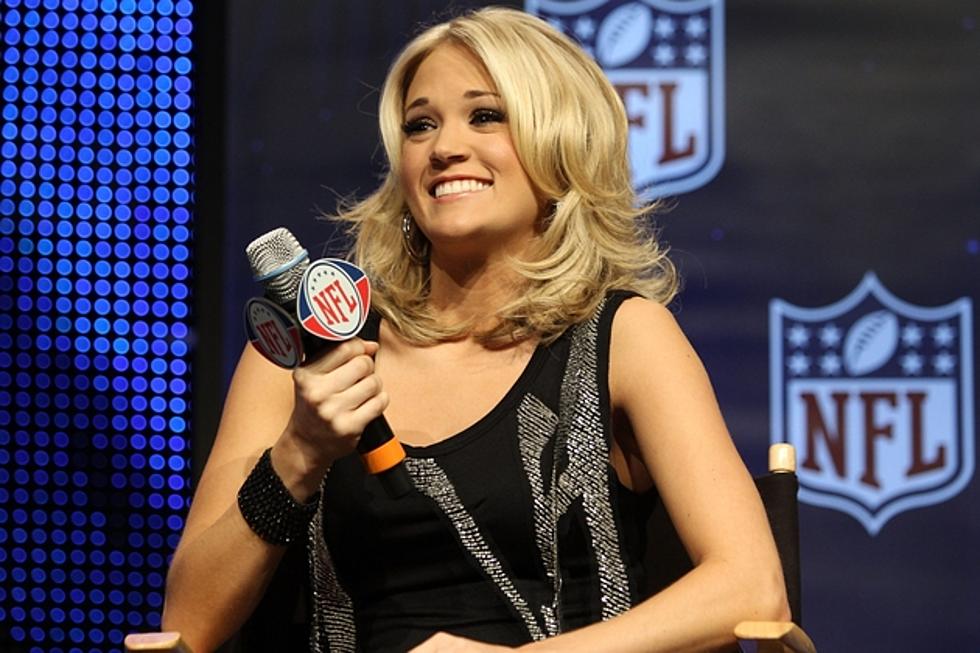 Carrie Underwood to Perform Super Bowl 2015 Halftime Show?
Elsa, Getty Images
Carrie Underwood may be gearing up for the biggest show of her career. According to a new report, the country music superstar is in talks to headline the 2015 Super Bowl halftime show.
Sports blog Terez Owens.com reports, "We're being told this year's performer already has serious ties to the National Football League. A few inside sources revealed to us that Carrie Underwood most likely will be doing the super bowl halftime show this year."
Underwood took over for Faith Hill in performing the theme song for NBC's 'Sunday Night Football' last year, a gig she's returning to in 2014. The former 'American Idol' champion performed the national anthem at Super Bowl XLIV in 2010, and performed with Aerosmith lead singer Steven Tyler at Super Bowl XLVI's Pepsi Super Bowl Fan Jam. Most recently, she helped reveal the Jacksonville Jaguars' new video boards in July.
Underwood has already been announced to take part in the 2015 Super Bowl pre-game kickoff video, which will feature "high-end digital graphics, the Lombardi trophy replicated larger than life and the traditional Super Bowl Roman numerals taking various shapes across the screen."
She has not commented on the Super Bowl reports.