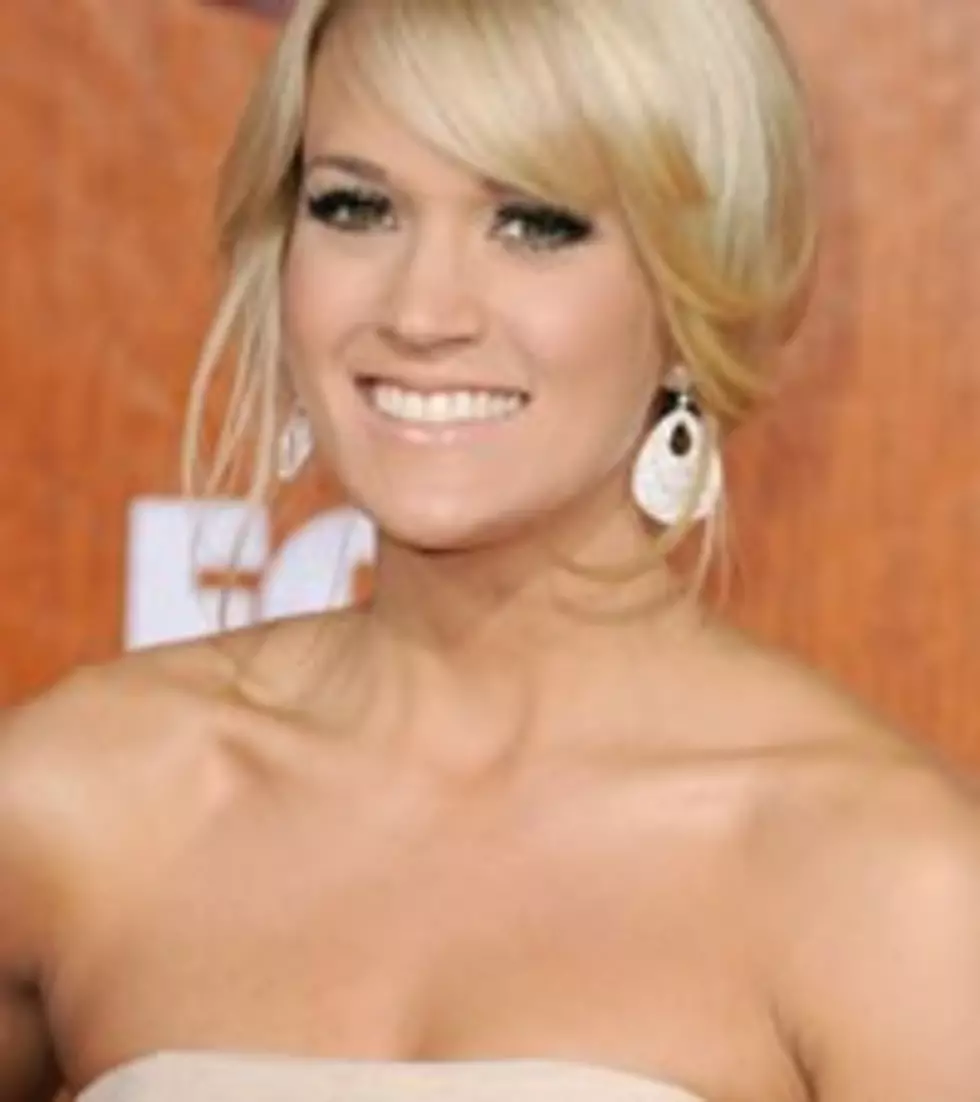 Carrie Underwood's New Album to Include Darker Songs
Frazer Harrison, Getty Images
Carrie Underwood has already revealed she has finished recording the follow-up album to her 2009 multi-platinum-selling 'Play On,' and now she says people will get to see a different side of her personality with the new set of tunes.
"Something that may surprise some fans is that there are a few darker songs on this album," Carrie tells Entertainment Weekly (quote via CMIL). "I have always been a fan of songs that have attitude, but the ones I'm talking about have a darker storyline. It seemed to be what the album wanted, so I decided to roll with it."
The 28-year-old undoubtedly penned several songs on the upcoming album, but she also relied on the songwriting community to help her finish the album -- a fortuitous decision that led to one of her favorite tunes she's ever recorded.
"The first time I heard one song in particular, I swear I got chills and goosebumps all over my body," Carrie recalls. "I immediately called my manager and said, 'I have to have this!' I don't think I have ever been that excited about a demo before. And seeing it all come together to become so much more than that demo has been really special."
The wife of professional hockey player Mike Fisher has recorded songs with some of the biggest names in music, including Randy Travis and Brad Paisley. But it was her time in the studio with legend Tony Bennett, for his 'Duets II' album, that taught her the most.
"It is amazing to see how different artists work, and impossible not to take something away from working with each of them," she explains. "For instance, Tony only records in an open space with his musicians, which was a new environment for me."
No word yet on when Carrie's highly-anticipated album will be ready, but she has already hinted she plans on spending a large portion of 2012 on the road. Meanwhile, she will head to Los Angeles next month, for the 54th annual Grammy Awards, where she is nominated for Best Country Solo Performance for 'Mama's Song.'
The 54th Annual Grammy Awards will air live from Los Angeles' Staples Center, Feb. 12 at 8:00 PM ET on CBS.
Watch 10 Fun Facts About Carrie Underwood