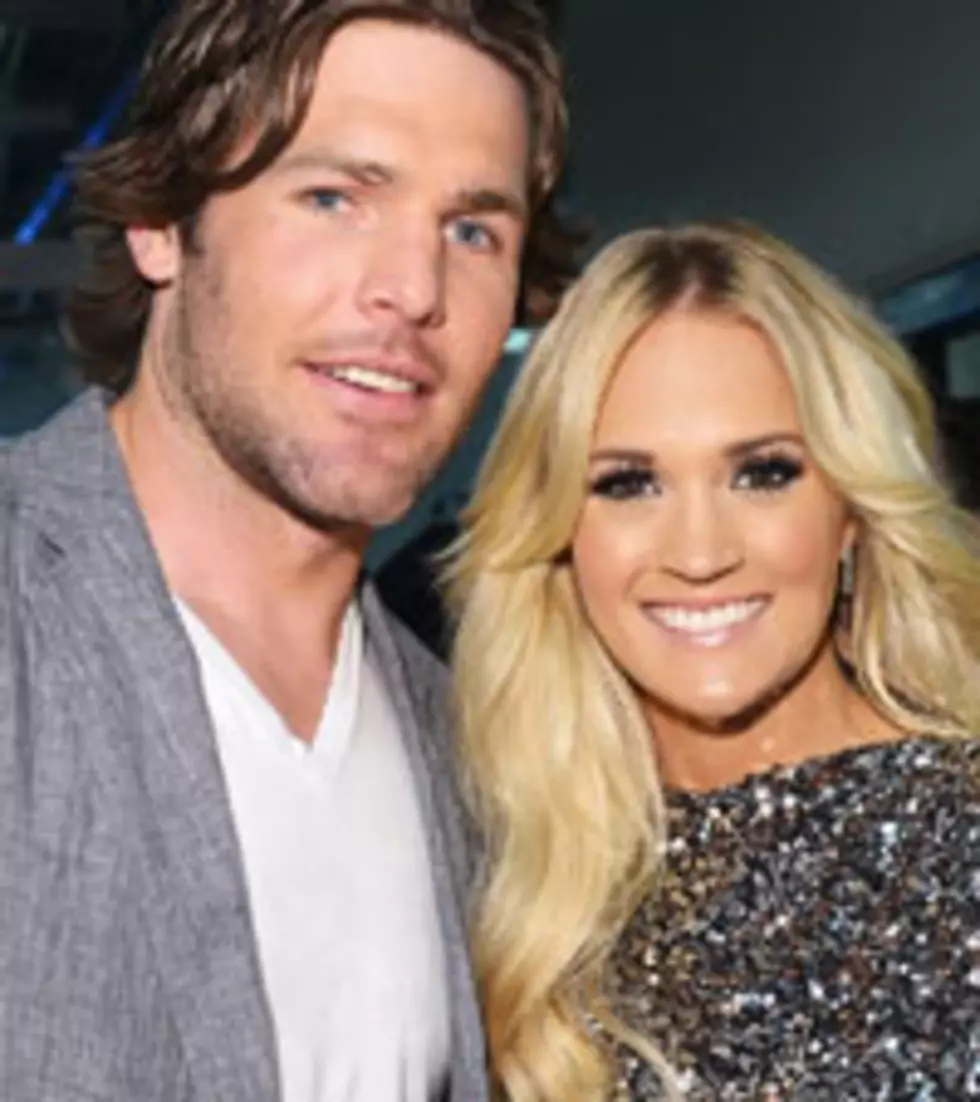 Carrie Underwood, Mike Fisher Make 'Time Together Count'
Michael Loccisano, WireImage
Carrie Underwood and her husband, professional hockey player Mike Fisher, are used to spending time apart, due to their demanding careers. So the couple, who recently celebrated two years of wedded bliss, have learned to cherish their limited time together.
"Because we are so busy, we make our time together count," Carrie tells Us Weekly magazine. "We go on dates and make sure to make that extra effort."
The twosome, who were introduced by friends in 2008, have found a simple way to keep the romance alive when they're separated. "We will text and tweet 'I love you' every day," explains the songstress. "Married life is wonderful. I couldn't ask for a better husband and best friend."
For Carrie, whose rumored past boyfriends include Dallas Cowboys quarterback Tony Romo and TV star Chace Crawford, meeting Mike was a welcome relief.
"I never thought guys like Mike actually existed!" she notes. "He loves me and all of my craziness!"
The global superstar, who will kick off the North American leg of her Blown Away tour next month, insists she and her husband are both well-prepared for the extended separation their respective careers require.
"Everything we are at this very moment is a culmination of everything that we've done in our entire lives," she tells The Boot. "You never know what curve balls life is going to throw you and there's no way I can predict anything or make any assumptions about what the rest of my life is going to be like."
Carrie's Blown Away trek launches Sept. 14 in Manchester, N.H., with Hunter Hayes serving as her opening act. Keep track of her upcoming tour dates here.