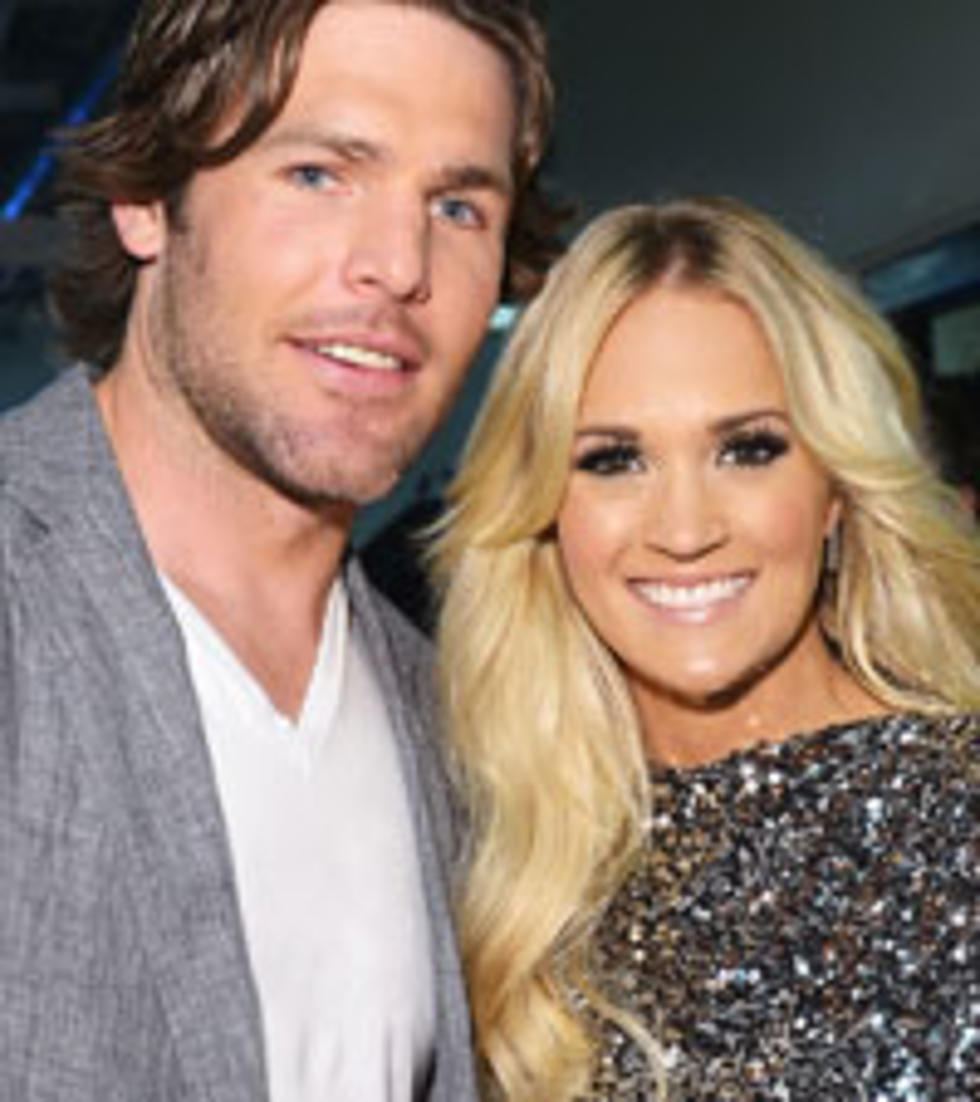 Carrie Underwood Is Miss Independent
Michael Loccisano, WireImage
Carrie Underwood has learned to make plenty of adjustments since tying the knot with hockey player Mike Fisher two years ago. The songstress is juggling marriage with her wildly successfully -- and highly demanding -- career, and she admits it isn't always easy for Mike to be married to a household name.
''He'll probably try for the rest of his life to really understand it," Carrie tells Bang Showbiz (quote via AZCentral.com). "It's just the life that I lead. I know it's not normal, so we both have our moments when we have to try and figure things out.''
The 29-year-old is used to being apart from her hubby, thanks to her busy tour schedule and his away-games with the Nashville Predators. But while she obviously cherishes time with Mike, she's not the kind of woman who always needs a man around. ''I wouldn't go so far as to say I am a feminist -- that can come off as a negative connotation," the Oklahoma native notes. "But I am a strong female. My parents raised me to be pretty independent and I grew up -- I have sisters but they're a lot older than me -- an only child. I feel like that contributes to how I handle myself and how I carry myself.''

The "Good Girl" singer adds that she and Mike went into their marriage knowing the many miles they'd often be apart. "Everything we are at this very moment is a culmination of everything that we've done in our entire lives," the songstress tells The Boot. "You never know what curve balls life is going to throw you, and there's no way I can predict anything or make any assumptions about what the rest of my life is going to be like."
Carrie just wrapped her first concert in London yesterday (June 21), as part of her Blown Away tour, and will head Down Under next week for a series of shows in Australia. Her stateside run will kick off on September 14 in Manchester, N.H., with Hunter Hayes serving as her opening act. Keep track of her concert schedule here.
%VIRTUAL-MultiGallery-151851|145605|150047|157786%
Watch Carrie Underwood's 'Good Girl' Video