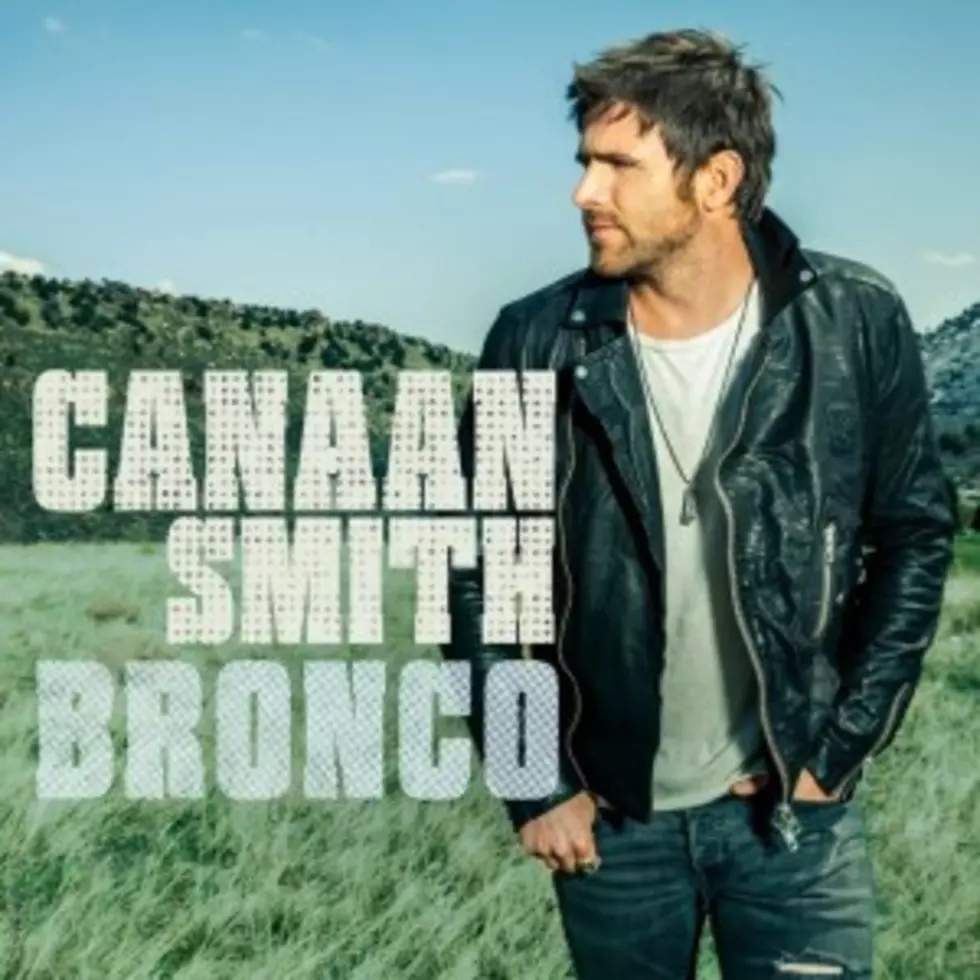 Canaan Smith Talks Debut Album: 'People are Going to Get a Taste of Who I Am'
Mercury Nashville
In June, Canaan Smith's first full-length record, Bronco, will hit the shelves, and the singer says that fans will be treated to an album that tells his story through songs about his late brother, Fender guitars and more.
"It's definitely my story as real as I can tell it," Smith tells The Boot. "I think people are going to get a taste of who I am as a person."
Bronco will feature the five songs from his eponymous debut EP, including his single "Love You Like That," as well as six additional songs. When he spoke with the Boot, although the release date is coming up quickly, Smith was still writing away; he said that nine songs were in the bag, but two more were up in the air.
"The songs just keep getting cooler," he says. "If I was not a singer of these songs, I would go buy these songs because I believe they're country songs that people need to hear."
Bronco's track listing, while not yet revealed, will have a few "full-throttle testosterone songs," Smith reveals, including one called "American Muscle." It's about blue-collar workers and Fender guitars -- and it's also a play on words.
"America has flexed their muscles to the rest of the world," explains Smith.
Another track is a "rambling song" in which he's singing to a girl about the fact that he's hard to put a rope around. Even though Smith is, in some ways, a wild pony, he still settled down enough to get hitched to Christy Hardesty in August.
"This pony on my arm ain't just some ink," Smith says, nodding to his Bronco tattoo. "It's the way my heart beats."
Bronco's title track, which Smith debuted during the 2015 Country Radio Seminar and has been playing live, is a tribute to his older brother Nathaniel, who died in a car crash when Smith was 12.
"It's why country music means so much to me, because I've heard songs like that before, like [Steve Wariner's] "Holes in the Floor of Heaven," [John Michael Montgomery's] "Letters From Home,"" Smith explains. "Songs like that … are the ones that move me the most because they're real-life stories about real-life things — tough times, loss, hurt and pain."
"It will be wild ... [Bentley] is one of my musical heroes," says Smith, who is so pumped about the tour that he even saved the voicemail from Bentley inviting him to hit the road. "It's going to be a blast ... probably a lot of shenanigans and crazy boy things happening -- poor Maddie & Tae!"
A complete list of Smith's tour dates is available on his website. Bronco is set to be released on June 23 and is available for pre-order through MyPlayDirect.com.
See a Photo From Canaan Smith's Wedding