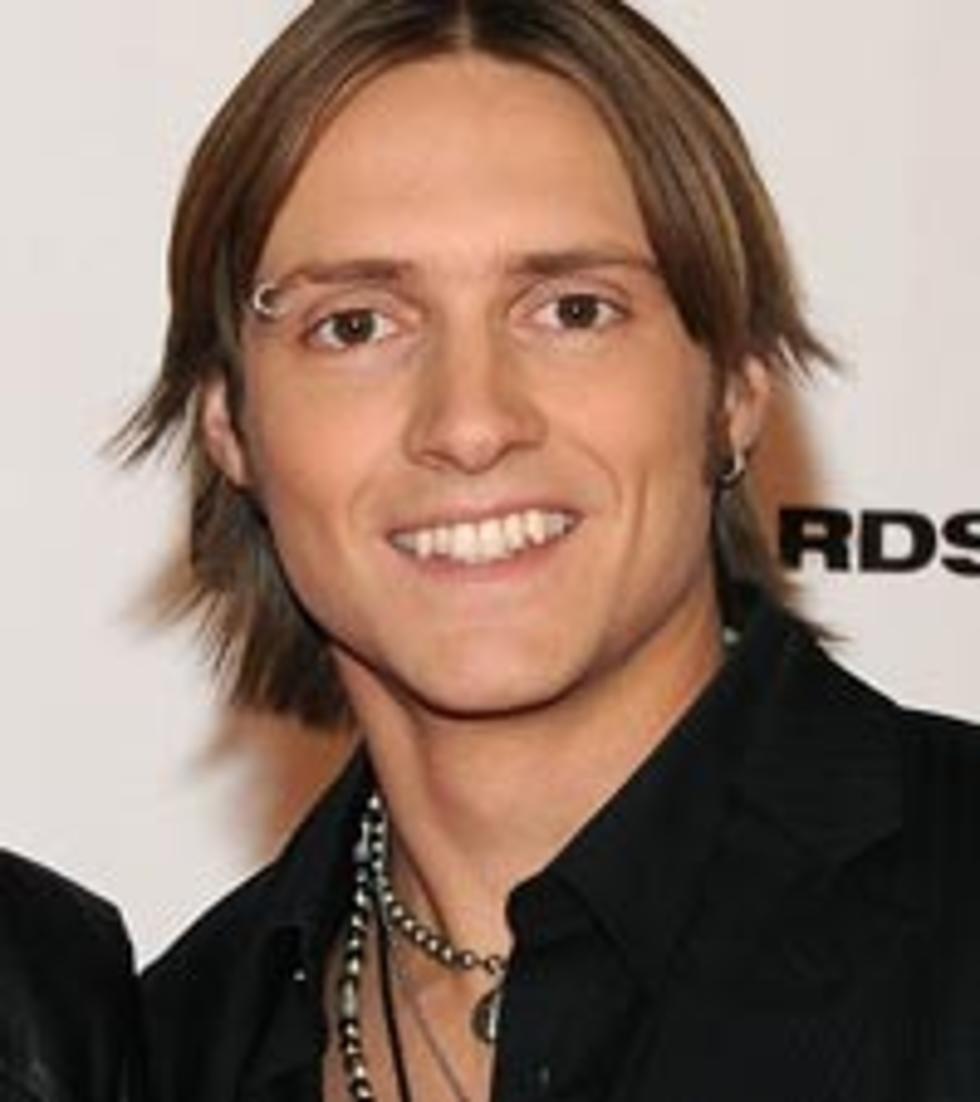 Love and Theft's Brian Bandas Shares Wedding Details
Frederick Breedon, Getty Images
Last month, Love and Theft's Brian Bandas was the latest member of the trio to take the walk down the matrimonial aisle. On September 26, Brian wed girlfriend Kelly Barons in an evening ceremony at Nashville's Cheekwood Botanical Gardens, with about 175 friends and family members present.
Bandmates Stephen Barker Liles and newlywed of nearly seven months, Eric Gunderson, served as groomsmen, as Brian's sisters and uncle serenaded Mr. and Mrs. Bandas with 'In Christ Alone' while the couple received communion.
"That was my favorite moment of the entire day," Brian tells The Boot. "It was beautiful. Without comparison, it was the best day of my entire life. There were just countless number of moments where just that moment would have made it an incredible day. It was just one thing after another. It was amazing."
"It was outdoors, and the weather was perfect, which was such a blessing because the day before it said it might rain," Brian continues. "We were nervous about that, but it was literally perfect all day. It was awesome. The best day of my entire life. Everything went off without a hitch. Kelly was breathtaking and looked beautiful. It was great and stress-free. Nothing could have gone better."
Brian says that even though Eric had just tied the knot himself, he had very few words of wisdom. "We did talk about marriage, [but] I don't think he said anything about the wedding part to me! A lot of people said the same thing: 'This day is going to fly by. Do your best to look around, take it all in and soak it all up.' That was great advice. I did my best, but there still is only so much you can do. It really does fly by!"
While Stephen is now Love and Theft's only bachelor, the 26-year-old is in no hurry to take the plunge. "It's going to be a long time," Stephen says with laughter, when asked when he'd like to get married. "I'm open for falling in love; I just haven't met that person. Plus, somebody's got to be single in the band ... at least for a little bit!"
Love and Theft are currently in the studio working on the follow-up to their 2009 debut CD, 'World Wide Open.' The trio are set to play the Grand Ole Opry on Tuesday, October 26.
Watch Love and Theft's 'Runaway' Video
if(typeof AOLVP_cfg==='undefined')AOLVP_cfg=[];AOLVP_cfg.push({id:'AOLVP_us_29652199001','codever':0.1,'autoload':false,'autoplay':false,'playerid':'61371447001','videoid':'29652199001','publisherid':1612833736,'playertype':'pageload','width':476,'height':357,'videotitle':'Test','bgcolor':''});