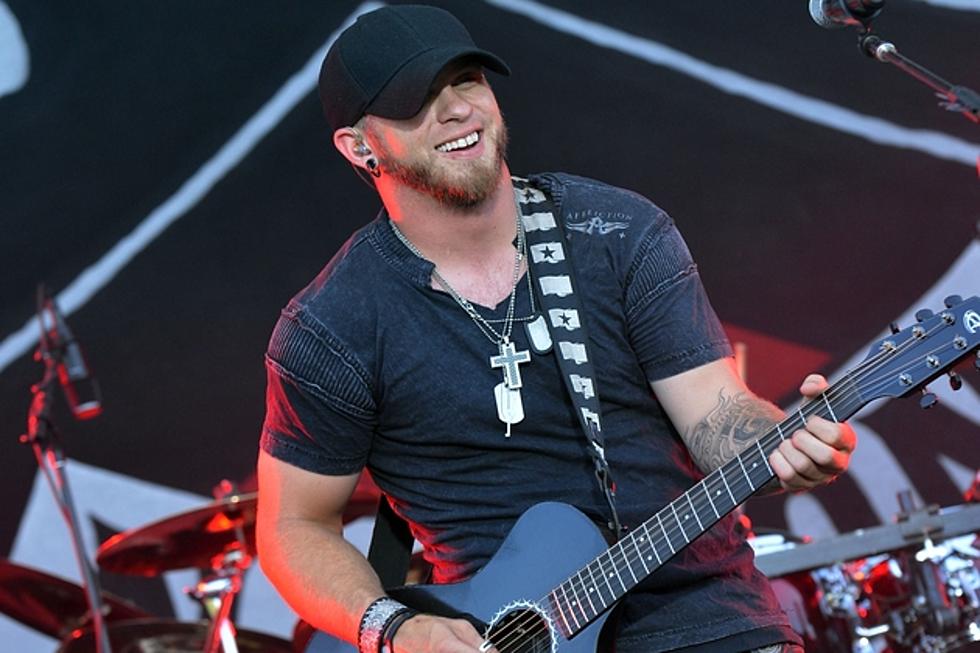 Brantley Gilbert Announces Additional Let It Ride Tour Dates
Rick Diamond, Getty Images
Brantley Gilbert took to social media Tuesday night (July 8) to announce a string of additional dates for his Let It Ride Tour.
The singer was joined by his dog, Sylo, in the YouTube video, in which he shared some footage of some of the shows so far -- as well as some shots of a sleeping Sylo, who Gilbert jokes is the "laziest individual on this planet."
Gilbert will be joined by special guests on the tour's new leg, which kicks off in Austin in September and runs through mid-December.
"Alright, y'all, if you missed us on round one here are the upcoming dates for round two of the Let It Ride Tour coming up this fall with Mr. Aaron Lewis and Mr. Tyler Farr coming out with us. It's going to be a damn blast," Gilbert says.
The tough-guy country singer is promoting his latest album, 'Just As I Am,' which features the hit single 'Bottoms Up,' as well as 'Small Town Throwdown.' He is asking fans to share their photos and videos to whip up excitement for the tour, using the hashtag #LetItRideTour.
Brantley Gilbert Let It Ride Tour Dates – Second Leg:
With Aaron Lewis (and special guest)
9/19 – Austin, Texas
9/20 – Tulsa, Okla.
9/26 – State College, Pa.
9/27 – Worcester, Mass.
9/28 – Bangor, Maine
10/9 – Cincinnati, Ohio
10/10 – Southhaven, Miss.
10/11 – Jackson, Miss.
10/16 – Madison, Wisc.
10/17 – St. Louis, Mo.
10/18 – Moline, Ill.
10/23 – Des Moines, Iowa
10/24 – Cape Girardeau, Mo.
10/25 – Kansas City, Mo.
With Tyler Farr (and special guest)
10/30 – Raleigh, N.C.
10/31 – Savannah, Ga.
11/1 – Norfolk, Va.
11/20 – Fresno, Calif.
11/21 – San Jose, Calif.
11/22 – Anaheim, Calif.
12/4 – Charlotte, N.C.
12/5 – Nashville, Tenn.
12/6 – Pikeville, Ky.