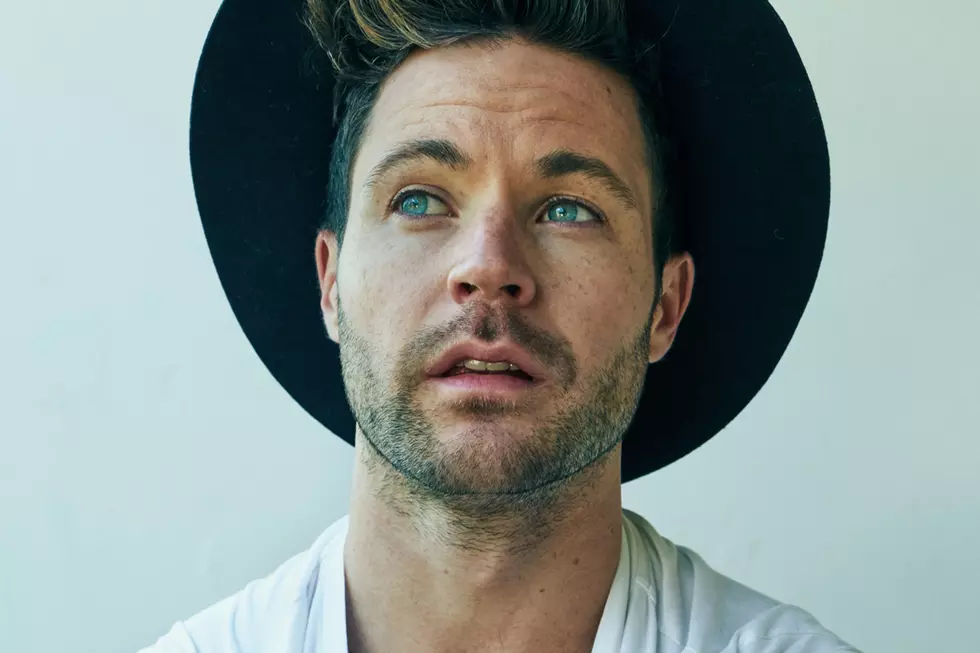 Brandon Stansell, 'Slow Down' Music Video [Exclusive Premiere]
Courtesy of the Press House
Country newcomer Brandon Stansell is premiering the music video for his single "Slow Down" exclusively for readers of The Boot.
A brand-new face on the country music scene, Stansell brings a breezy "California country" vibe to his music, and "Slow Down" is no exception: "I don't want to move too fast / I'm thinking we could slow down," croons the singer-songwriter in the song's chorus, adding in a verse, "Hearts beating at the speed of light / With your head laying on my chest / I get caught up in those hazel eyes / 'Cause you're the kind of moments I love best."
"["Slow Down"] is less about taking relationships slow and more about holding onto those initial feelings of attraction without over-complicating them," Stansell tells The Boot about the song, which was co-written with LA-based writer and producer Mylen. "So many times, people get wrapped up in making sure that everything makes sense that they forget to enjoy the person that is right in front of them."
Stansell's "Slow Down" video features a couple falling in love for the first time -- perhaps a little too quickly -- and the artist, who is openly gay, doesn't shy away from using a same-sex couple to illustrate the budding love in the song's lyrics.
"We shot [the "Slow Down" music video] over the course of two days, but every minute spent off camera was working to set up the next shot and/or trying not to sweat to death in the 100-degree heat of Joshua Tree, Calif. It was exhausting, but it was also so much fun," explains Stansell. "I always end up picking up weird skills on set, too, and this shoot was no exception. For example, I am now a pretty good shot with a BB gun. I had never used one of these things before, but with a little coaching from the talented Rich Hill, who plays opposite me, I was picking off cans left and right!"
Readers can press play above to watch Stansell's "Slow Down" music video -- and if you listen closely, you'll also hear vocals from Ty Herndon, who is featured on the track.
"We had essentially wrapped up the recording process for the EP when I got a call from Ty Herndon saying he wanted to sing on the title track. I don't think I have ever been so flattered. I literally could not stop smiling," Stansell recalls. "Ty and I have been friends for a few years now, but I have been a fan of his since I was kid! I just never thought I'd see the day when the tables turned and he was a fan of mine. It is a great honor to feature him. In so many ways, he has paved the way for artists like myself, and I owe him a lot."
The music video for "Slow Down" was directed by Trent Atkinson, who also collaborated with Stansell on "Dear John," the music video he released earlier this year. "Slow Down" is available for purchase via iTunes.
Country Singers Who Have Come Out