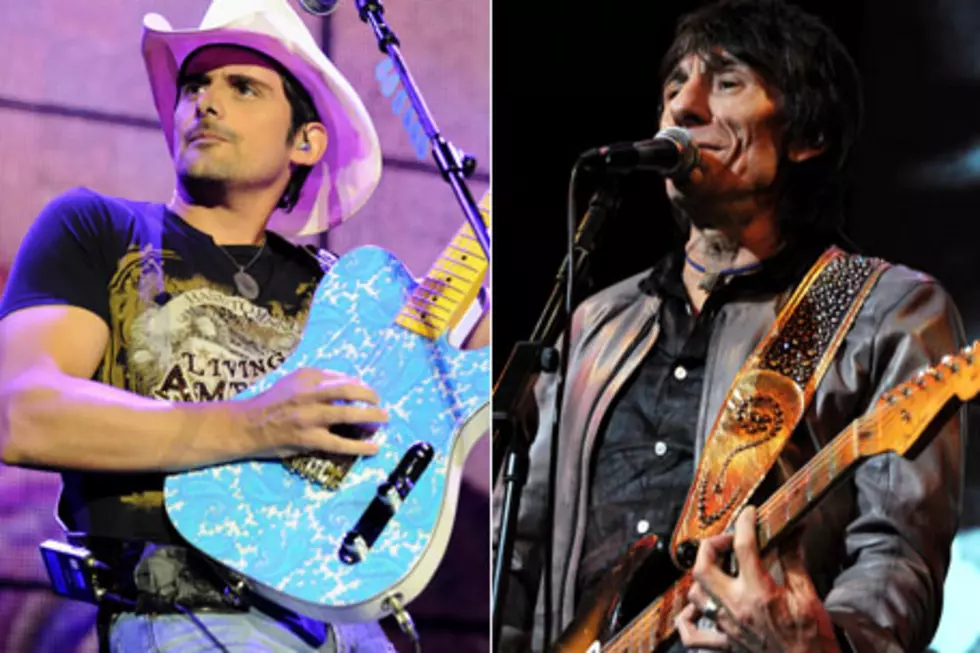 Brad Paisley and Rolling Stone Ron Wood Jam in London
Redferns | Getty Images
Watch the tour guitar slingers let loose in the video below.
While Ron Wood is a London legend, Brad has been enjoying a degree of anonymity in the city. Sometimes, even the security staff didn't recognize him. "I should have a laminated pass backstage over here because I'm getting asked if I belong here; 'Excuse me sir do you have a pass?'" he told the BBC. "It's humbling. It's also pleasant ... nice. I can walk around here feeling like hardly anyone is going to know me."
Brad will play Ireland, Norway, Sweden and Denmark before heading back to the States for a Tampa, Fla. show on September 9.
Watch Brad Paisley Jam With Ronnie Wood