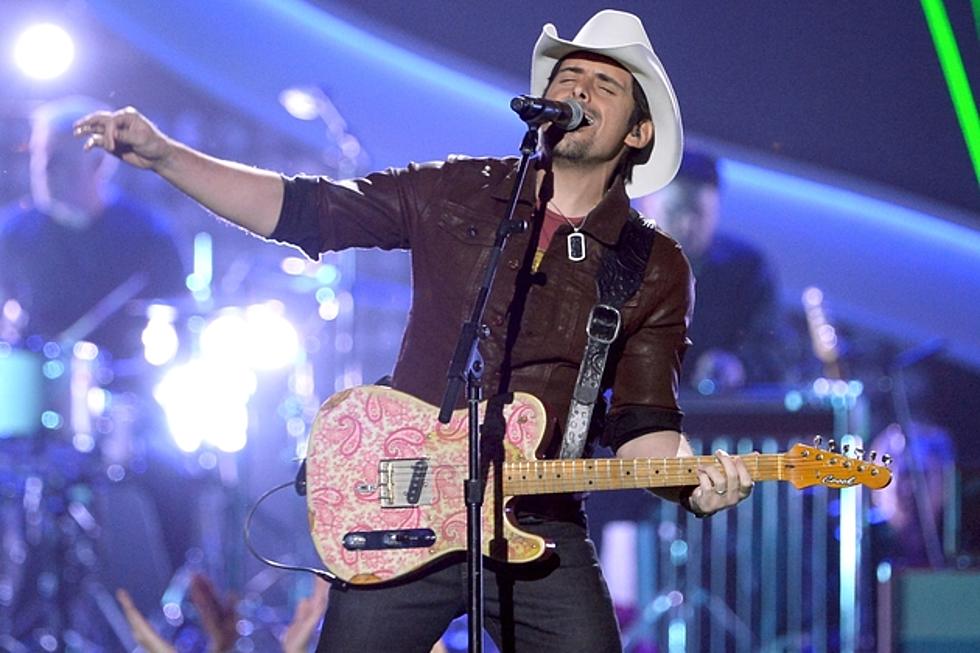 Brad Paisley Debuts 'River Bank' at 2014 ACM Awards
Ethan Miller, Getty Images
Brad Paisley introduced his new single, 'River Bank,' during the 2014 ACM Awards, in the perfect place for the fun, uptempo song -- by the pool.
The singer sang about carefree summer entertainment, including an inner tube and a shot of tequila, while clad in his standard jeans, t-shirt and cowboy hat, while surrounded by hundreds of people in the large swimming pool, even stopping once to snap a picture for a fan during his performance.
Paisley dropped a few hints about the new tune in a series of cryptic videos, including one that showed a life-sized bobble head version of himself. He introduced the song during Nashville's annual Country Radio Seminar earlier this year.
'River Bank' is the debut single from his still-untitled new album.