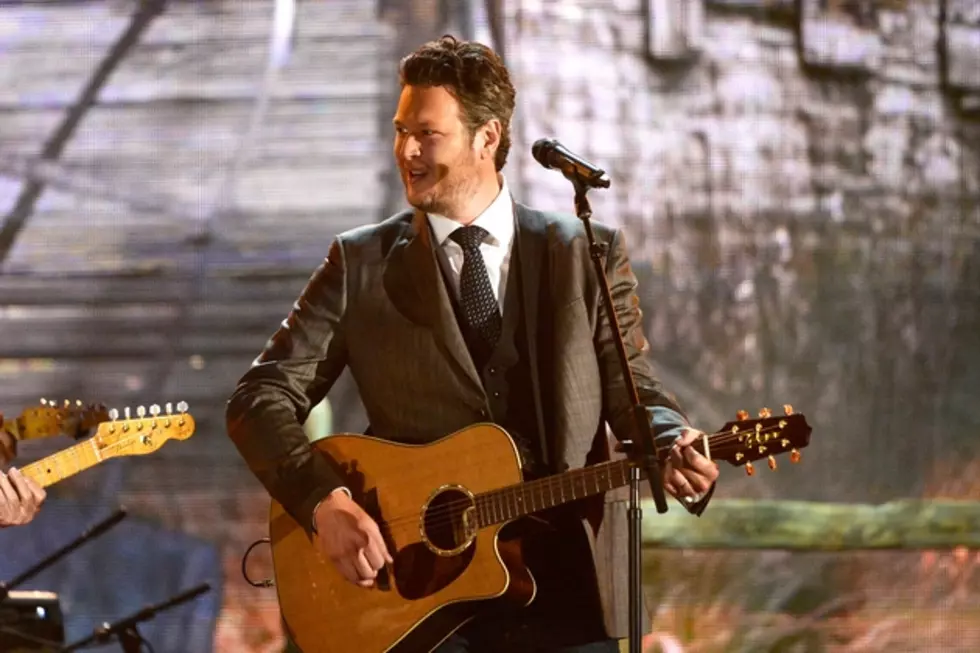 Blake Shelton Teams With Willie Nelson + More for Special 2014 Grammys Performance [VIDEO]
Kevork Djansezian, Getty Images
The performance came together after Grammy producer Ken Ehrlich became interested in relief efforts in the wake of the tornadoes in Oklahoma and Texas in May. This group of country stars have major roots in those states.
"I started to think about what we could do to honor them as the artists that they are and what they've accomplished over their lives," Ehrlich tells CMT. "And at the same time, not necessarily forget about this Oklahoma/Texas idea."
Nelson and Kristofferson kicked things off with 'The Highwayman,' and then were joined by Haggard and Shelton for Haggard's career hit, 'Okie From Muskogee.'
Then the group launched into a ragged, but spirited rendition of 'Mamas, Don't Let Your Babies Grow up to Be Cowboys' to finish things off.