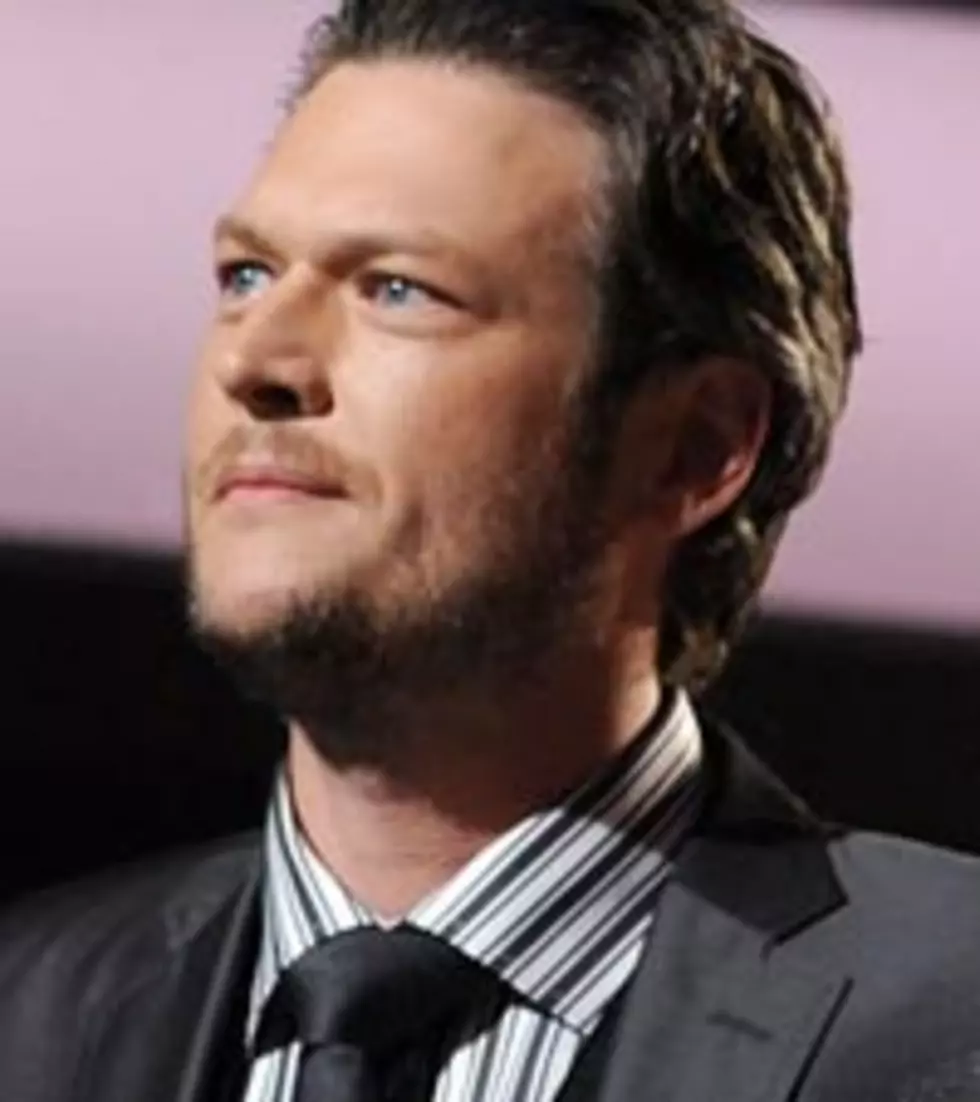 Blake Shelton Witnessed Deadly Tornado That Hit Oklahoma
Kevin Winter, Getty Images
Blake Shelton is gearing up for his duties as co-host -- along with his friend Reba McEntire -- of two tornado relief benefit concerts this week. The pair of sold-out shows are taking place Wednesday (May 25) and Thursday (May 26) in Durant, Okla.
Blake witnessed firsthand the storm that rolled through, leaving massive destruction across the state, and says he could have another career as a storm chaser.
"I was at my house and you could tell it was kind of getting dark outside," Blake tells The Boot. "I turned on the TV and saw that there was a storm moving in. I'm kind of a nerd when it comes to this, but the local volunteer fire department gave me one of their radios so I could hear what they're doing. I turned on the radio and the more I listened about this storm, the more I realized that there was a tornado in it. It was coming, literally, directly to my house. Being the smart guy that I am, I walked outside and stood in the driveway so I could see it."
"I had a couple of friends with me," Blake continues. "They were there filming a turkey hunt, and we actually filmed the tornado when it came out of the sky. It was only about a mile-and-a-half from my house. It touched the ground for a minute and moved east. Ultimately, it ended up going through Tushka, Okla. Once it moved past my house and got out on the prairie, it just gained a lot of momentum and got stronger and stronger, and I think it ended up killing two people out there and destroyed the school. I drove through there, and it was amazing the damage it had done."
The news of the devastating tornado that ripped through Atoka County in April touched both Blake and Reba, and they immediately offered their talents to help raise money for their friends and neighbors. Reba was born just 30 miles away from the greatest devastation of the storm, while Blake currently lives in Tishomingo, less than 50 miles from the Atoka County border.
In addition to the proceeds raised from the concert, fans can text "OKGIVE" to 27722 to make a one-time $10 donation, which will be added to their monthly cell phone bill. Funds will be donated to the mGive Foundation for the benefit of the Tushka Disaster Relief Fund.
Blake Shelton, 'Home' (Live Performance)

%VIRTUAL-globalVideoEmbed-{"videoIds":"517721634","width":"476","height":"357"}%