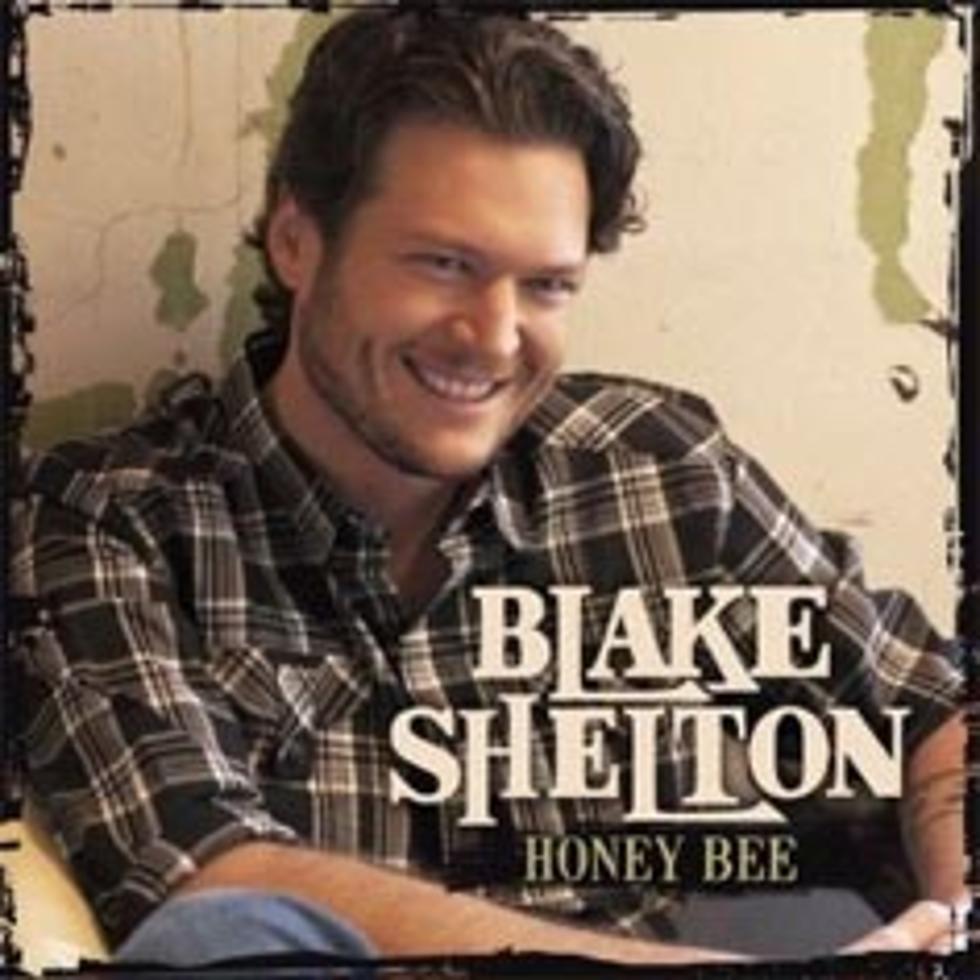 Blake Shelton's Chart-Topping 'Honey Bee' Is a 'No-Brainer'
Amazon
'Honey Bee' is the first release from Blake's upcoming album, 'Red River Blue,' in stores July 12, a few months earlier than originally planned. One of the reasons for the album's rushed release is the success of the new song, which has flown up the country charts.
"One of the problems with singles these days is how long they take to go up the chart," Blake tells The Boot. "I had a little more confidence with 'Honey Bee' because I knew we were going to get a chance to debut it on the ACM Awards, and it was part of the agreement with co-hosting. I thought, 'Man, that'll be a good shot and maybe it'll get up the chart a little faster, maybe it won't take 10 weeks before it debuts on the chart and another 70 for it to go up the chart. The one thing we all agreed on was that 'Honey Bee' wouldn't be that type of song. I think it sold about 140,000 downloads the first week. [laughs] You never know, it turns out it's the fastest climber and the biggest selling single that I've ever had."
In speaking with the newlywed backstage, we asked him why he thought 'Honey Bee' skyrocketed so quickly and connected with fans and radio alike. "It's a combination of everything that's going on with me right now, that people want to talk to me about," Blake tells The Boot. "I just got married and it's a positive love song about being someone's partner, and 'The Voice.' All these things create momentum ... I think more than anything it's just a really good song. It's that song that you hope to get once in your career, and for whatever reason, it's a no-brainer. You don't have to think that hard about it. It's just fun and people like to hear it.
"When you put all that together, that thing just blew up. None of us were prepared for it," he adds. "In fact, our plan was to finish 'The Voice' and then get back in the studio in July and finish the record and maybe put it out in September. Damn song took off and messed up everything for us. We got in there and finished it and the record comes out in July ... I'm really, really proud of this record. There's some things on there that I wanted to do for a long time, and I was finally in a position to say, 'Hey! I'm doing this stuff, so one of y'all needs to pay for it. [laughs]"
Blake, who just picked up a pair of CMT Awards last week, has hit the road with Brad Paisley on his H20 II: Wetter & Wilder World tour. Their next stop is Thursday (June 16) in Cincinnati, Ohio.
%VIRTUAL-globalVideoEmbed-{"videoIds":"517720585","width":"476","height":"357"}%