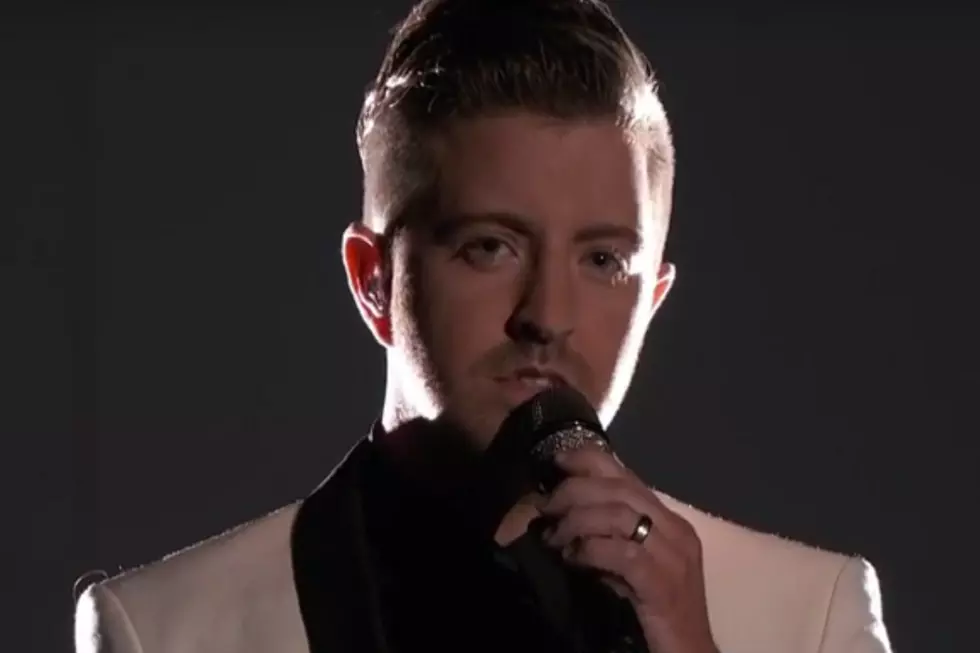 Watch Billy Gilman Sing Frank Sinatra's 'My Way' on 'The Voice' Season 11 Finale
YouTube
Billy Gilman was the first of the final four The Voice Season 11 contestants to take the stage during Monday night (Dec. 12)'s finale, covering Frank Sinatra's "My Way" -- a song that, Gilman explained prior to his performance, "certainly says how I feel about the show, how I feel about my time on it."
Backlit by a single spotlight and dressed in a white suit jacket and black pants, Gilman began "My Way" a cappella, before a piano came in to accompany him for the rest of the song. Readers can press play on the video above to see his performance.
"We're really flipping the coin with what I'm doing," Gilman admitted before singing, "but I feel like it's necessary for my final statement."
The gamble seemed to pay off, though: "Never before has a song matched up so beautifully ...," Gilman's coach, Adam Levine, told him after he finished his performance.
Gilman skyrocketed to stardom following the release of "One Voice," his debut single, in 2000; he was 11 years old at the time, making him the youngest country artist to ever earn a Top 40 hit. Gilman's album of the same name earned double-platinum status, but his following singles and albums did not achieve the same level of success. In November of 2014, Gilman revealed that he is gay — and called out the country music industry to support LGBTQ artists.
Country Stars Who Have Come Out as Gay