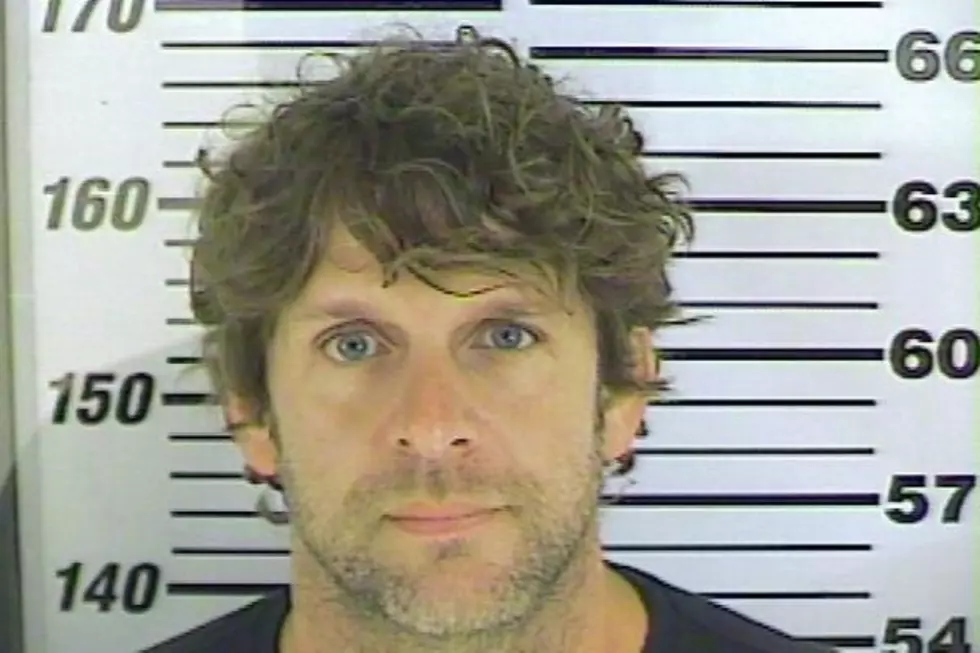 Billy Currington Pleads No Contest in Threats Case
Chatham Country Sheriff's Office
Country singer Billy Currington has been sentenced in a case involving threats he made to a boat captain in April. 
Nashville's Tennessean newspaper reports the 39-year-old singer entered a plea of no contest Friday (Sept. 27) to a charge of abuse of an elderly person stemming from a run-in with Charles Harvey Ferrelle at the singer's home near Tybee Island in Georgia.
70-year-old Ferrelle runs a boat tour off Tybee Island, and he claimed that Currington became furious and followed him in his boat on April 15 after he passed close by the singer's dock on his normal route. He said Currington chased him down in his own boat, threatened him by saying, "I am going to f--- you up," and said he would "finish him off."
According to prosecutors, video and pictures seized from Currington's camera confirmed Ferrelle's version of events. Currington told investigators that his celebrity status attracts gawkers and tourists at his home on a regular basis, and that he thought Ferrelle was conducting a tour of his home. The captain -- who runs an ecological tour --  said he and his passengers had no idea who the singer was at the time, and that his normal route happened to pass close by his private dock.
Currington reached an agreement with prosecutors in which he pleaded guilty to the abuse charge in exchange for them dropping another charge of making terroristic threats. Either charge could have resulted in one to five years in prison.
In exchange for his plea of no contest, Currington was sentenced to five years of probation and a $1,000 fine. He was also ordered to undergo anger management counseling and have no contact with Ferrelle.
Currington's attorney said in court that the singer was extremely embarrassed by the incident, to which Superior Court Judge Penny Haas Freesman responded, "He should be."
Both Currington and Ferrelle left the courthouse without speaking to reporters.
Currington voluntarily took part in a trauma recovery program in 2007, and has admitted that he continues to struggle with anger issues deriving from childhood abuse he suffered at the hands of his alcoholic stepfather, who was the subject of the singer's first hit, 'Walk a Little Straighter.'
His latest album, 'We Are Tonight,' was released last week.