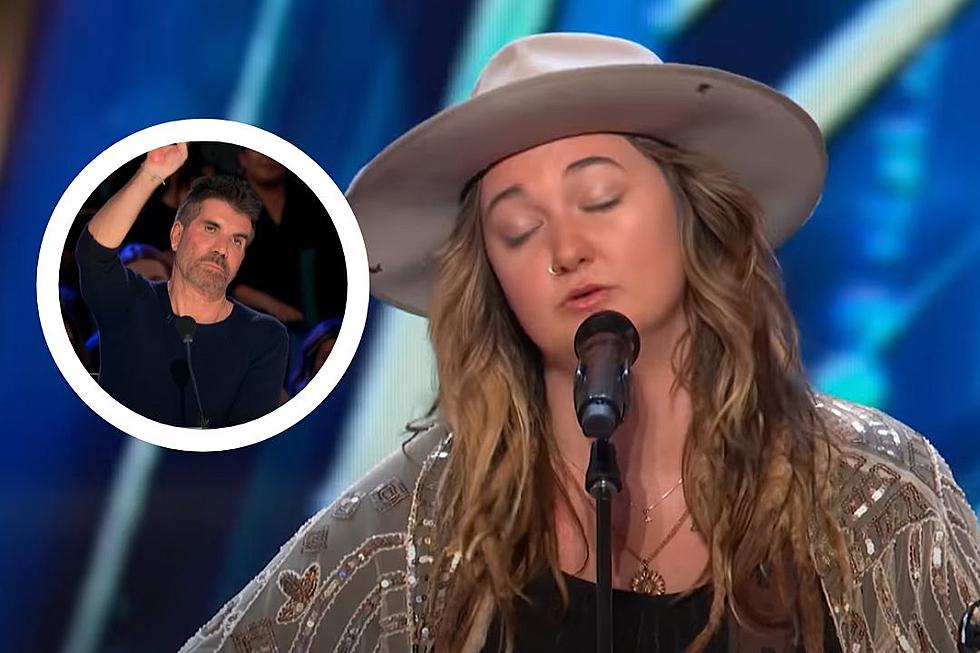 'America's Got Talent': Country Gal Dani Kerr Earns High Praise From Simon Cowell [Watch]
YouTube
Another country hopeful has entered the America's Got Talent competition. During Tuesday night's (June 20) episode of the entertainment competition show, audiences were introduced to singer and songwriter Dani Kerr.
The country singer from North Carolina hit the stage complete with fringe, hat, boots and her guitar. She alluded to feeling a little anxious about the performance before taking her place behind a standing microphone.
While the first taste of her vocals elicited raised eyebrows from judge Howie Mandel — presumably because of her distinctive sound — it was Simon Cowell who stopped Kerr only a few minutes into her song.
Cowell explained that Kerr seemed nervous, and he wanted to give her another opportunity to really show her talent on stage. He asked if she'd brought another song with her to try out. Thankfully, Kerr said she had another option prepared and launched into an original called "November." Throughout her second attempt, the crowd encouraged the singer with plenty of cheers, as if to try and calm her nerves.
Nerves aside, Kerr's voice is solid, and her raspy delivery is vulnerable and sincere. Mandel was the first to offer his feedback: He likened the singer to Stevie Nicks before fellow judge Heidi Klum jumped in and said she also heard Dolly Parton and Miley Cyrus within her voice.
Cowell was perhaps the most impressed with Kerr, commending her ability to write her own songs and noting that she has a "beautiful voice." While the songstress didn't earn a Golden Buzzer, Cowell did offer up some of the best feedback someone could earn on the famed stage: He told Kerr that she has one of his favorite voices of the year.
Kerr collected four "yes" votes and will be back for the next phase of the competition.
Other acts from this latest episode included a contortionist, puppeteer and a group of acrobats. America's Got Talent airs throughout the summer on Tuesday nights at 8PM ET on NBC.
Country Singers You Forgot Got Their Start on Reality TV: