Taylor Swift Leads People's Choice Awards' Country Nods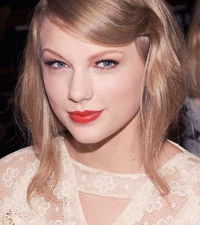 The CMA Awards may be only hours away, but several country music stars already have their eyes on another trophy. The final round of the People's Choice Award nominees have just been announced, and it looks like country music is still a fan favorite. Taylor Swift scored three nominations, including two in all-genre categories, while Blake Shelton and Lady Antebellum received two nods each.
Favorite Country Artist nominees include Taylor, Blake, Lady Antebellum, Keith Urban and Rascal Flatts. Taylor is also nominated for Favorite Female Artist, where she joins an eclectic list of stars including Adele, Beyoncé, Katy Perry and Lady Gaga. She is also in the running for Favorite Tour Headliner, a category she shares with Bon Jovi, Katy Perry, U2 and Usher.
Blake is also nominated for Favorite Male Artist, joined by Bruno Mars, Eminem, Enrique Iglesias and Justin Bieber. Lady Antebellum are up for Favorite Album of the Year, for 'Own the Night,' going up against CDs by Adele, Beyoncé, Lady Gaga and Britney Spears. See the full list of 2012 People's Choice Awards nominees here.
The fan-voted People's Choice Awards will be held on January 11, 2012 (vote here), but for now, all eyes are on tonight's (November 9) CMA Awards. Taylor and Blake have five nominations each, including both vying for the coveted title of Entertainer of the Year, while Lady Antebellum will find out if they will continue their reign as Vocal Group of the Year for a third consecutive year.
See Taylor on the 2010 People's Choice Red Carpet