Chris Cagle Will 'Saddle Up' for Children With Disabilities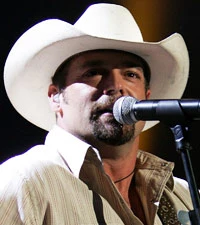 Chris Cagle is getting ready to ride into Music City, bringing his energetic show to Nashville's War Memorial Auditorium on February 12 for Saddle Up!, a concert to benefit Middle Tennessee's oldest and largest recreational therapeutic horseback riding program, which serves kids with disabilities.
As an avid horseman, the singer — whose hits include 'I Breathe In, I Breathe Out' and 'Laredo' — is passionate about joining forces with 'Saddle Up!' to help kids with disabilities grow and develop through activities with horses. "I am thrilled to be able to share my music and love of horses with the inspiring kids at Saddle Up!," Chris says.
'Chris Cagle Unbridled: Celebrating 20 Years of Saddle Up!' kicks off the recreational therapeutic horseback riding program's year-long 20th anniversary celebration. According to Chris' website, a few of his country music friends will also be making appearances during his concert.
Saddle Up! provides a year-round program on a 34-acre farm near Franklin, Tenn. Research has shown that through therapeutic riding, children with impaired mobility experience physical, emotional and mental rewards as they must rhythmically move their bodies in unison with the horse's gentle gait, and continuously contract and relax their muscles to re-balance … thereby improving balance, strength and flexibility.
For more information about the concert and to purchase tickets for Chris' show, visit the Tennessee Performing Arts Center website or call 615-782-4040.