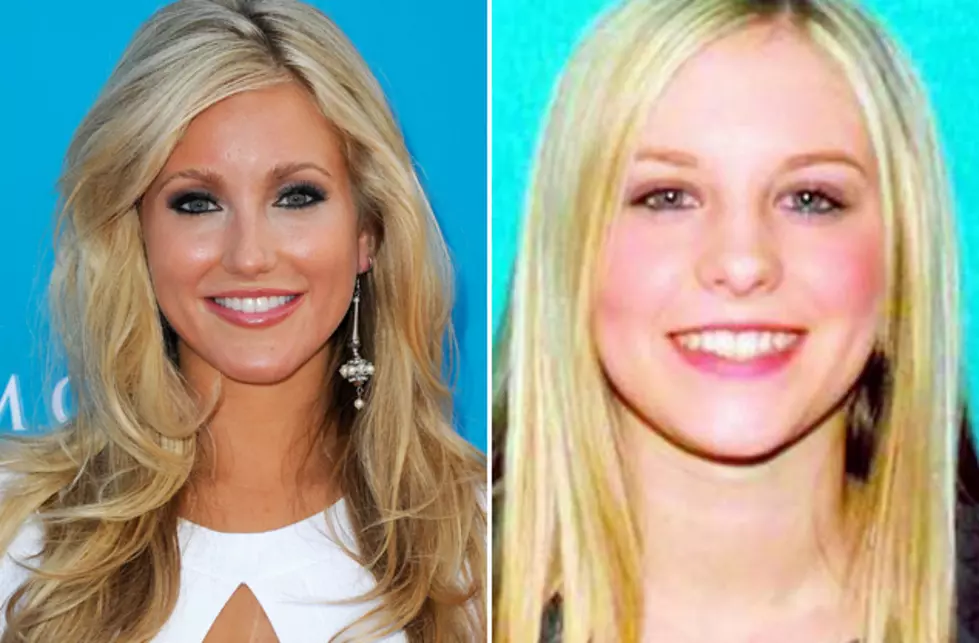 Whitney Duncan, Bobo Family Respond After Holly Bobo's Remains Verified
Kevork Djansezian, Getty Images
The family of slain nursing student Holly Bobo has commented publicly on the news that her remains have been identified.
Bobo disappeared from her family's home in Darden, Tenn., on April 13, 2011. Her remains were discovered on Sunday (Sept. 7) in Decatur County in Tennessee, when two men looking for ginseng in the woods found a human skull and contacted the Decatur County Sheriff's Department. Tests confirmed the remains to be those of Holly Bobo.
Zachary Adams was charged with first degree felony murder and especially aggravated kidnapping in the case in March, almost three years after her disappearance. Jason Wayne Autry, 39, has also been charged with especially aggravated kidnapping and first-degree felony murder in Bobo's case. Both men have pleaded not guilty.
Brothers Jeffrey Pearcy and Mark Pearcy were arrested in May and charged with tampering with evidence and accessory after the fact, after a woman named Sandra King told authorities that Jeffrey had showed her a cell phone video of Bobo tied up and crying. She said that Adams was also in the video. It's been alleged that Adams sexually assaulted Bobo in the video.
Bobo's family responded to the news that her remains had been recovered at a press conference Tuesday afternoon (Sept. 9) at the Decatur Country Sheriff's Office. Their attorney, Steve Farese, read a statement from the family, saying, "We've lost a precious daughter, sister, granddaughter, niece, cousin and friend. However, those responsible have lost their souls. Holly's soul is the one thing that their brutality could not diminish or extinguish."
They added, "We will seek justice."
Farese said the confirmation was difficult for his clients to hear.
"This has been bittersweet," he acknowledged (quote via the Tennessean). "They are comforted by the fact that they do have a definitive answer at this point."
Decatur County Sheriff Keith Byrd also addressed reporters, saying that he has shifted his focus from finding Bobo to bringing those responsible for her death to justice.
"They can run, but they can't hide," he vowed, saying that he believes more arrests are still forthcoming.
"The time for talking is coming to a close," District Attorney Mike Stowe said, adding that every minute his office spends talking to reporters is time they are not working the case.
Asked if he would seek the death penalty for those responsible, Stowe replied, "That's a decision that I will make with the family."
"Personally, I think it'd be just," Sheriff Byrd told the Tennessean, adding that Bobo's family feels the same.
Bobo's cousin, country singer Whitney Duncan, tweeted the following Tuesday morning.
Shortly after, she posted a touching picture of her with Holly when they were younger, writing, "Back when we were kids...I know she is an angel in Heaven and that gives us some peace. #hollybobo."