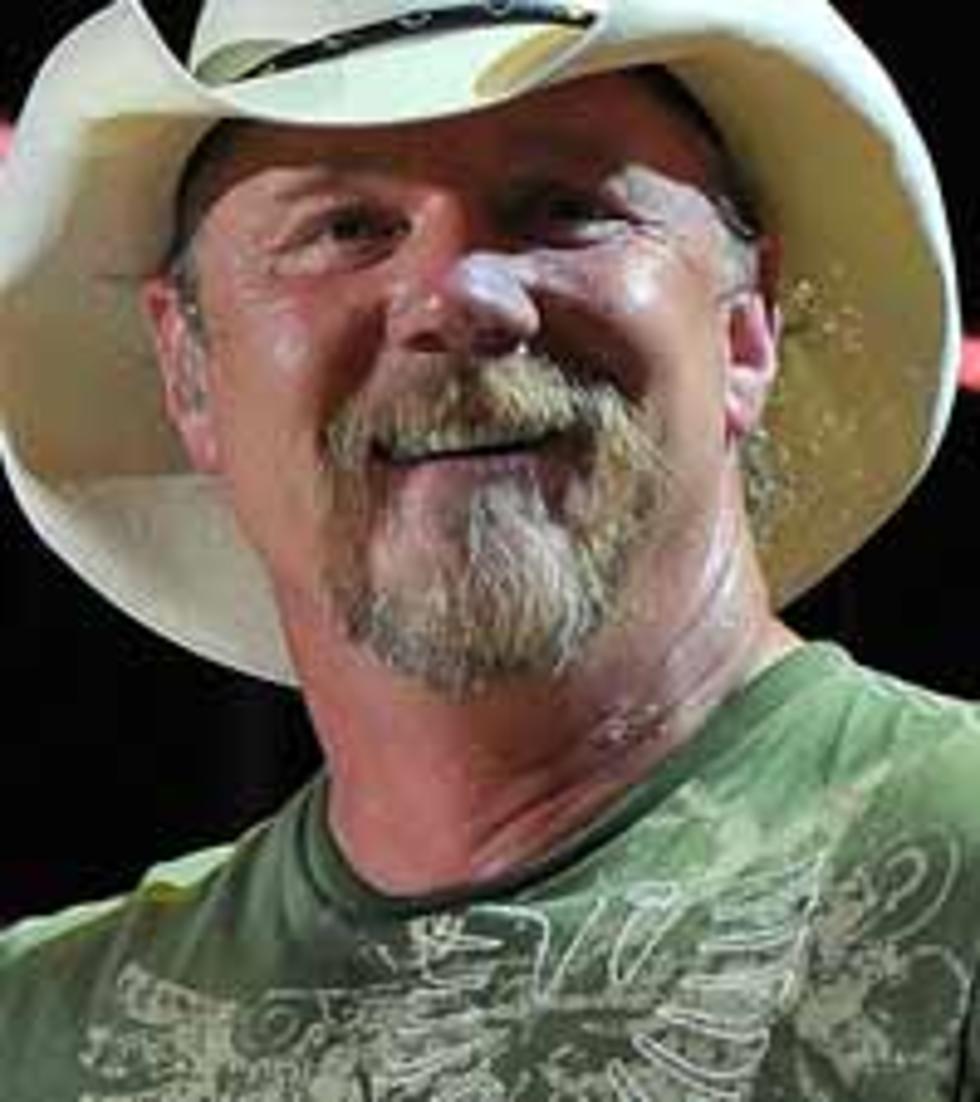 Trace Adkins Suits Up for Awards Season
Frederick Breedon, Getty Images
Frederick Breedon, Getty Images
Trace Adkins was just nominated for a Grammy Award, but didn't even know it until he appeared on a radio show Thursday morning, December 2. Trace was pleasantly surprised to hear of the nomination for Best Country Collaboration with Vocals for his 'Hillbilly Bone' duet with Blake Shelton.
The only bad news is now he probably has to buy a suit! The straight-talking country star had a lot to say about awards shows, current events and more on WUSN/Chicago's morning show. Here are some highlights from the interview:

Trace on why he didn't go to the CMAs this year: "I don't make statements. I don't care enough to make a statement. I didn't have to buy a suit for that night, that's the way I look at it. I was just happy for Blake. I knew it was going to be a big night for Blake."
On John Rich following in his footsteps as a contestant on 'Celebrity Apprentice': "After that first season, they came to me and said, 'Who in country music should we go after?' He was the first name that I told 'em. I said, 'You gotta get John Rich.' He's like a used car salesman. [laughs] He has been selling that Big and Rich crap for years."

On hosting the American Country Awards December 6 in Las Vegas: "I have to go out there Saturday and rehearse, I guess. Like I'm gonna really say what's on the teleprompter, anyway. We already had some conference calls and going through the script and I'm like, 'That's not funny.' I don't know why other people don't tell them [that some jokes don't work]. If you are the host, you can say 'That ain't funny. Come on, you need to try a little harder."

On gambling: I don't really like to [gamble]. I don't own stock. If I want to gamble, we'll go to Vegas. But it's funny how when I quit drinking, I quit gambling, too."
%VIRTUAL-globalVideoEmbed-{"videoIds":"517609604","width":"476","height":"357"}%