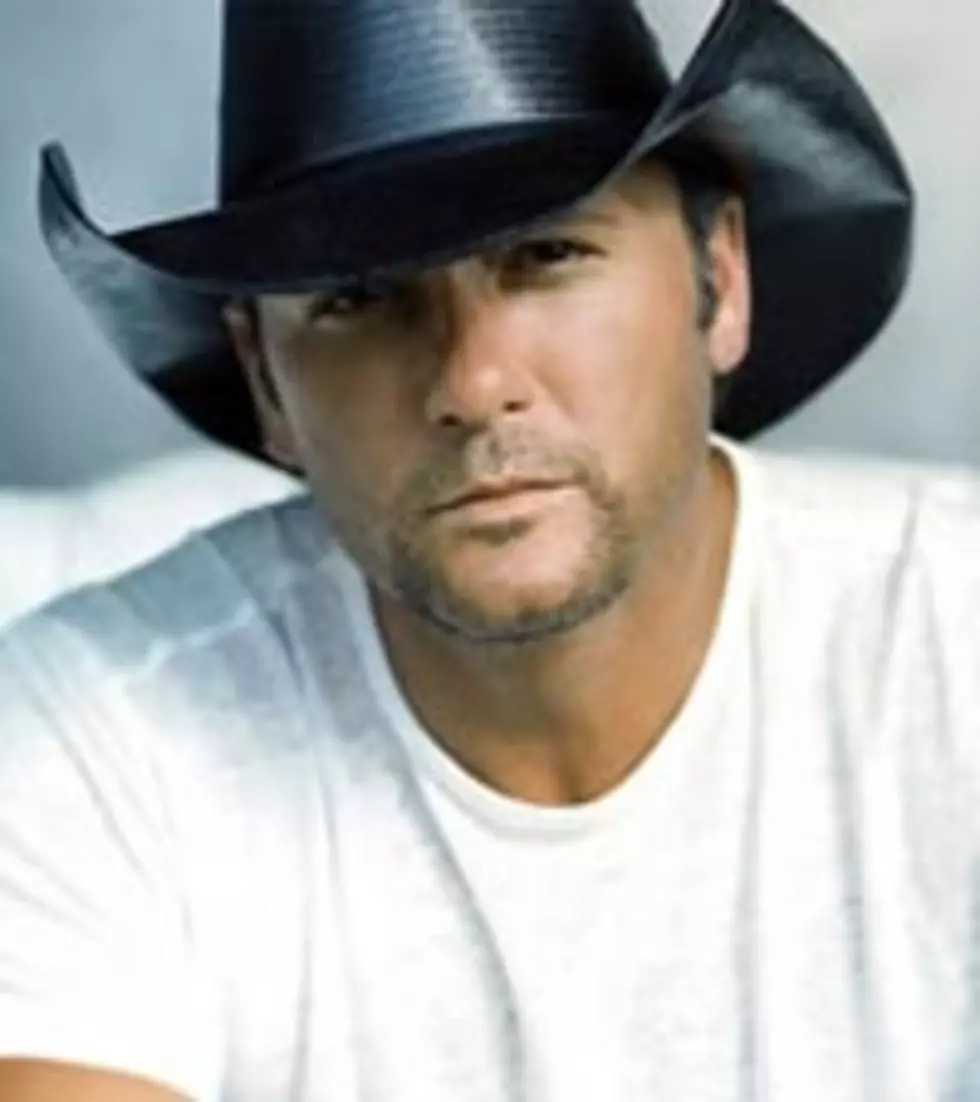 Tim McGraw to Headline New Missouri Music Fest
Danny Clinch

Tim McGraw has been tapped to headline the inaugural Show-Me Music and Arts Festival, slated for June 17-19 in Springfield, Mo. The event will include more than 20 acts ranging from bluegrass to country to alternative. Love and Theft, Jessie James and Steve Holy have also been confirmed as performers.
Tim will undoubtedly be ready to play new songs by the time he hits the stage in Missouri. Hard at work on another album, the multi-platinum selling singer says he's more excited than ever about his future, both personally and professionally.
"The new album probably will be out some time in the spring," Tim tells The Boot. "For me, it's been a long career and I'm very fortunate to still be here, to still be doing it, to still be relevant. I still think there's a lot more ahead of me than behind me. I really think that I'm just starting to sort of grasp an idea of what I'm doing. I can get better ... I want to keep getting better in everything that I do. Life, for me, is school. Every time I go out, every time I try something new, I want to learn and experience and figure out how do it, and then I want to figure out how to get better at it."