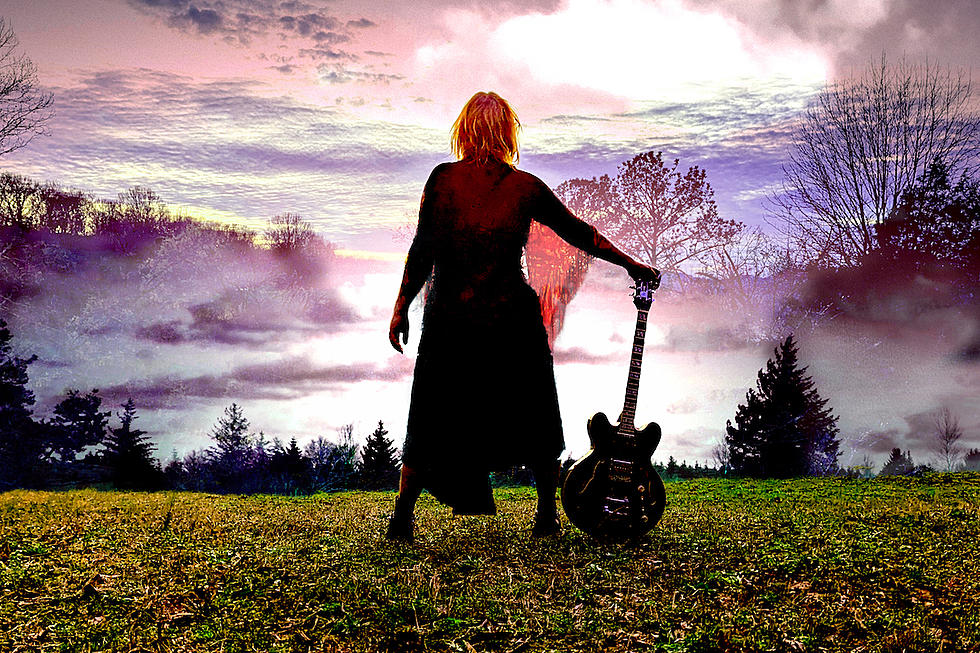 PREMIERE: The Cancellations Find Their Own Kind of Faith in 'Taking You to War'
Courtesy of the artist
Just in time for Passover and Easter, The Cancellations serve up a song for those not spiritually inclined. "Taking You to War" is a damning indictment of those who bend religion to their own needs. The track swells with strings and synths, calling to mind '90s Christian rock. The Nashville and Madison, Wisc.-based band turn the trope on its head, issuing a proud rejection of intolerance and faith, a kind of redemption in faithlessness.
"This is a worship song for those with nothing left to worship," singer Ellie Maybe explains. "It's an ever-building folk-rock tune where tender vocals are peppered with violin swells and a soaring guitar solo. At its crux, though, it is a song for the atheists, the agnostics, the deconstructionists — those who are just trying to survive spiritually in a society dominated by the manipulation of faith."
The Cancellations quip that they "embody depression you can dance to." They draw inspiration from Lillith Fair, grunge, alt-rock, Americana -- and millennial disillusionment. "Taking You to War" is as much a nod to the Nashville Sound as it is to generations of anti-authoritarian rockers.
A complete list of the band's upcoming concert dates can be found below. You can learn more by visiting The Cancellations' official website.
The Cancellations' 2023 Tour Dates:
April 7 – Hunstville, Ala. @ Maggie Meyer's
April 8 – Birmingham, Ala. @ The Nick
April 10 – Charleston, S.C. @ Tin Roof
April 11 – Augusta, Ga. @ Soul Bar
April 12 – Charlotte, N.C. @ The Milestone
April 13 – Knoxville, Tenn. @ Preservation Pub
April 14 – Louisville, Ky. @ BURTON FEST @ Portal
April 15 – Nashville, Tenn. @ The East Room
10 Most-Played Americana Albums of 2022