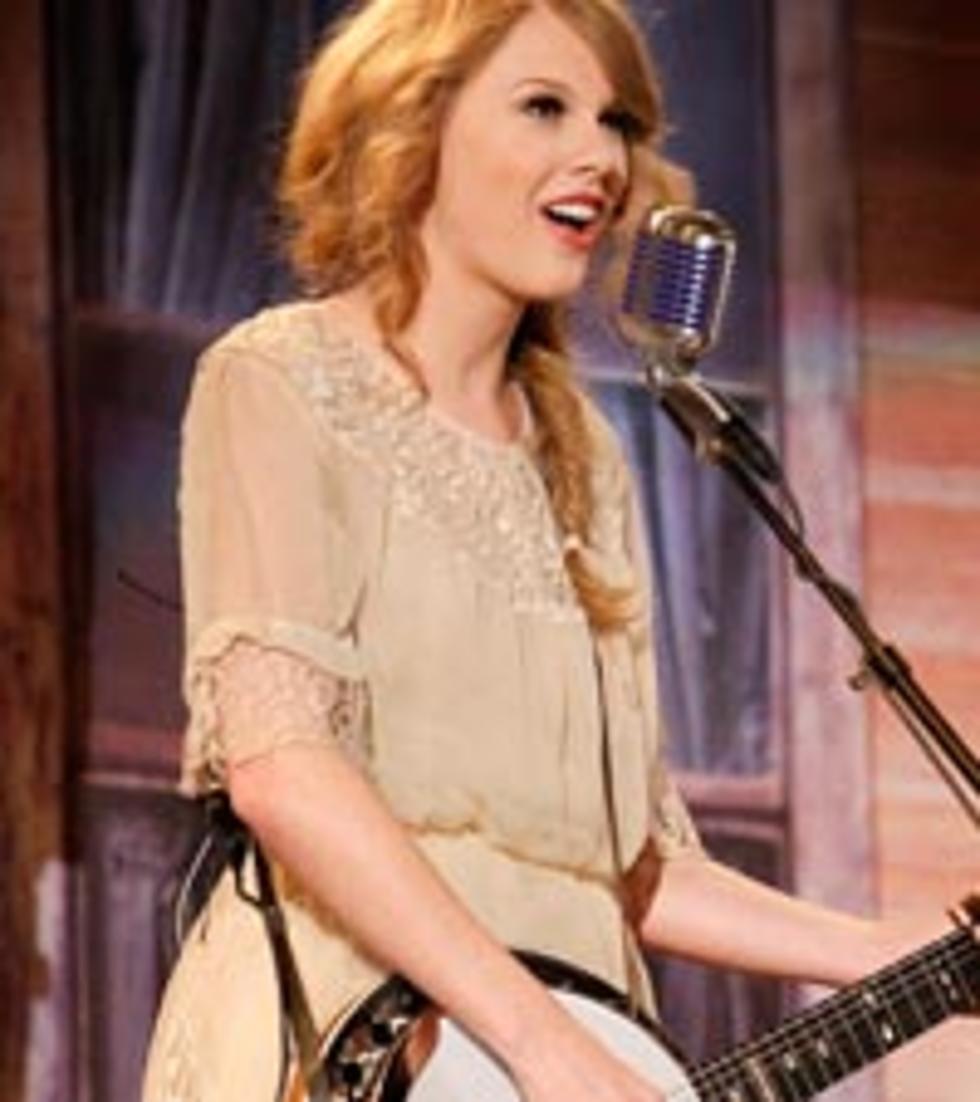 Taylor Swift Puts on Her Best Dress (Rehearsal) to Help Tornado Victims
Christopher Polk, Getty Images for ACM
Tickets for Taylor Swift's special benefit concert, titled Speak Now ... Help Now, went on sale today (May 12). The singer opened the last dress rehearsal on May 21 for the North American leg of her Speak Now World tour as a fundraiser with all proceeds going to the victims of last month's devastating tornadoes in the Southeast.
The singer revealed it was after watching the frightening footage of tornadoes wreaking havoc on seven southern states that she felt compelled to help the victims. "I got the idea to open up the last dress rehearsal of our tour to the public and have the tickets benefit the tornado victims because the day that all this was happening, we were all at rehearsal, and so many of the people on my crew have relatives in Alabama who were sending them videos of a cyclone in their local park or down the street from them," explains Taylor. "So we turned on the TV, and we were watching coverage and it was just -- it hit so close to home for us, including the tornado warnings in Nashville."
The country songstress adds that the benefit "seemed like something that was absolutely necessary."
Numerous tornadoes raged through seven states in the south, including the hardest hit, Alabama, killing 329 people and literally destroying numerous businesses, schools and homes.
Taylor emphasizes the benefit show is a true dress rehearsal and may require a little fine-tuning on a song or two. "This experience, as far as opening up a rehearsal to the public, it's going to be just like one of our regular shows," the reigning ACM Entertainer of the Year explains. "It will have the same songs, the same set list, the same production elements as the other shows on the new tour. But because it is actually a true dress rehearsal, there might be some fine-tuning. There might be some things we'll have to do over again. I can imagine that it might be a very, very true dress rehearsal, but I don't care -- it's worth it to raise money for people who really need it right now."
If fans are not able to buy a ticket or two to the show, which also includes a commemorative shirt, they can go to Taylor's official website to make a donation through the Community Foundation of Middle Tennessee. All proceeds from ticket sales and donations will go directly to help tornado victims.
Following the special event, the 21-year-old superstar heads to Los Angeles to attend the Billboard Music Awards where she is nominated in seven categories.
The next leg of Taylor's 2011 Speak Now world tour kicks off with a two-night stand in Omaha, Neb., beginning May 27. For a complete list of Taylor's tour dates, click here.