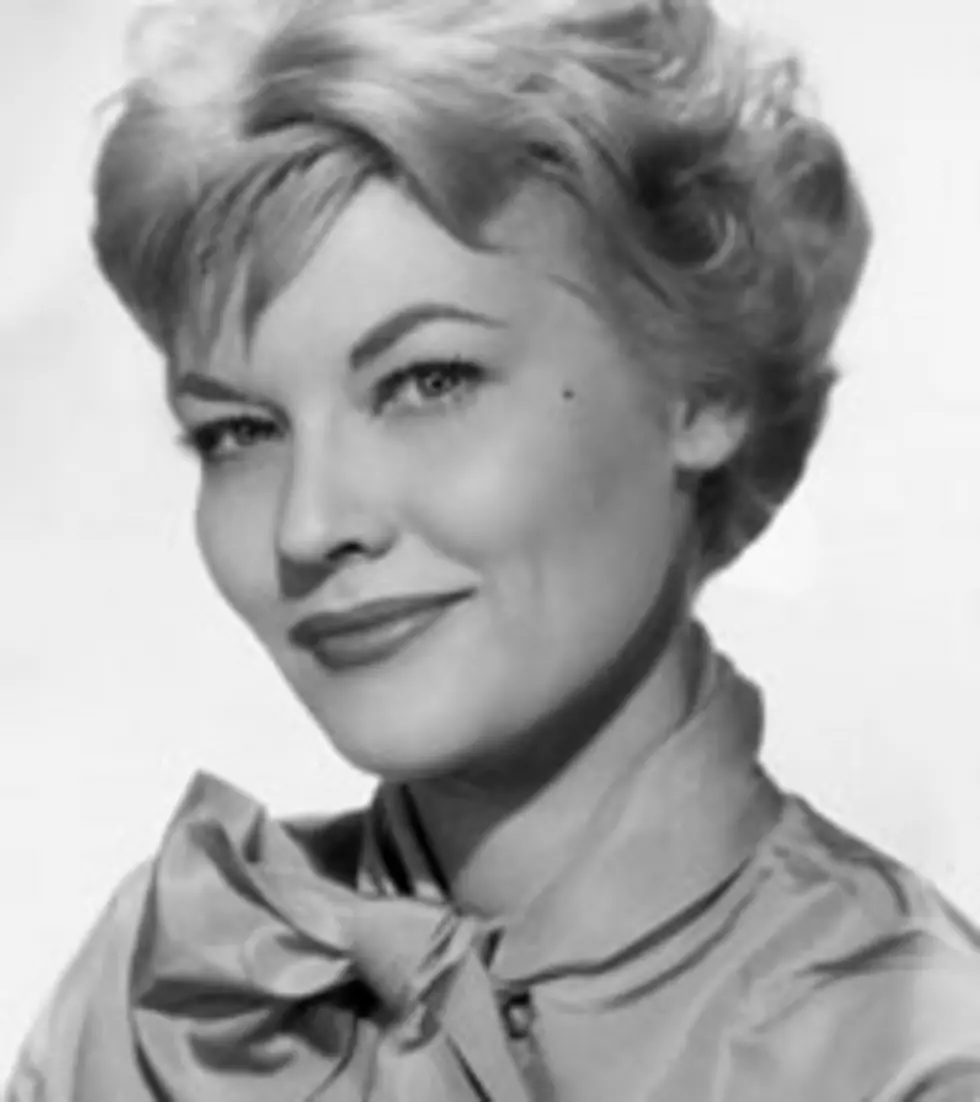 Patti Page Dead: 'Tennessee Waltz' Singer Dies at 85
Michael Ochs Archives
NASHVILLE, Tenn. (AP) - Patti Page, the "Singing Rage" who stumbled across "Tennessee Waltz" and made it one of the best-selling recordings ever, has died. She was 85.
Page died on New Year's Day in Encinitas, Calif., according to publicist Schatzi Hageman.
Page was the top-selling female singer of the 1950s with more than 100 million records sold. Her most enduring songs remain "Tennessee Waltz," one of two songs the state of Tennessee has officially adopted, and "(How Much Is That) Doggie in the Window."
"I was a kid from Oklahoma who never wanted to be a singer, but was told I could sing," she said in a 1999 interview. "And things snowballed."
She created a distinctive sound for the music industry in 1947 by overdubbing her own voice when she didn't have enough money to hire backup singers for the single, "Confess." She went on to score sell 15 gold records and three gold albums with 24 songs in the top 10, including four that reach ed No. 1.
She was popular in pop music and country and became the first singer to have television programs on all three major networks, including "The Patti Page Show" on ABC.
In 1999, after 51 years of performing, Page won her first Grammy for traditional pop vocal performance for "Live at Carnegie Hall - The 50th Anniversary Concert." Page was planning to attend a special ceremony on Feb. 9 in Los Angeles where she was to receive a lifetime acheivement award from The Recording Academy.
Page was born Nov. 8, 1927, as Clara Ann Fowler in Claremore, Okla. The family of three boys and eight girls moved a few years later to nearby Tulsa.
She got her stage name working at radio station KTUL, which had a 15-minute program sponsored by Page Milk Co. The regular Patti Page singer left and was replaced by Page, who took the name with her on the road to stardom.
Page was discovered by Jack Rael, a band leader who was making a stop in Tulsa in 1946 when he heard Page sing on the radio. Rael called KTUL asking where the broadcast originated. When told Page was a local singer, he quickly arranged an interview and abandoned his career to be Page's manager.
A year later she signed a contract with Mercury Records and began appearing in major nightclubs in the Chicago area.
Her first major hit was "With My Eyes Wide Open I'm Dreaming," but she got noticed a few years earlier in 1947 with "Confess."
The arrangement of "Confess" required an echo effect from backup singers, but since Rael and Page were footing the bill, they decided Page would do all the voices by overdubbing.
"We would have to pay for all those expenses because Mercury felt that I had not as yet received any national recognition that would merit Mercury paying for it," Page once said.
"Confess" was enough of a hit that Rael convinced Mercury to let Page try full four-part harmony by overdubbing. The result was "With My Eyes Wide Open I'm Dreaming." The label read, "Vocals by Patti Page, Patti Page, Patti Page and Patti Page."
"Tennessee Waltz," her biggest selling record, was a fluke.
Because Christmas was approaching, Mercury Records wanted Page to record "Boogie Woogie Santa Claus" in 1950.
Page and Rael got hold of "Tennessee Waltz," convinced that a pop artist could make a smash hit out of it. Mercury agreed to put it on the B-side of the Christmas song.
"Mercury wanted to concentrate on a Christmas song and they didn't want anything with much merit on the flip side," Page said. "They didn't want any disc jockeys to turn the Christmas record over. The title of that great Christmas song was "Boogie Woogie Santa Claus," and no one ever heard of it."
"Tennessee Waltz" became the first pop tune that crossed over into a big country hit.
The waltz was on the charts for 30 weeks, 12 of them in the top 10, and eventually sold more than 10 million copies, behind only "White Christmas" by Bing Crosby at the time.
She went on to record such hits as "Doggie in the Window," ''Mockin' Bird Hill," ''Hush, Hush, Sweet Charlotte," and "Allegheny Moon." She teamed with George Jones on "You Never Looked That Good When You Were Mine."
In films Page co-starred with Burt Lancaster in his Oscar-winning appearance of "Elmer Gantry," and she appeared in "Dondi" with David Janssen and in "Boy's Night Out" with James Garner and Kim Novack.
She also starred on stage in the musical comedy "Annie Get Your Gun."
She received the Pioneer Award by the Academy of Country Music in 1980 and also was elected to CMA's board of directors. She also is a member of the Oklahoma Hall of Fame.
In her later career, Page and husband Jerry Filiciotto spent half the year living in Southern California and half in an 1830s farmhouse in New Hampshire. He died in 2009.
Page is survived by her son, Daniel O'Curran, daughter Kathleen Ginn and sister Peggy Layton.
Copyright 2013 The Associated Press. The information contained in the AP news report may not be published, broadcast, rewritten or otherwise distributed without the prior written authority of The Associated Press. Active hyperlinks have been inserted by AOL.
Watch Patti Page Perform 'Tennessee Waltz'