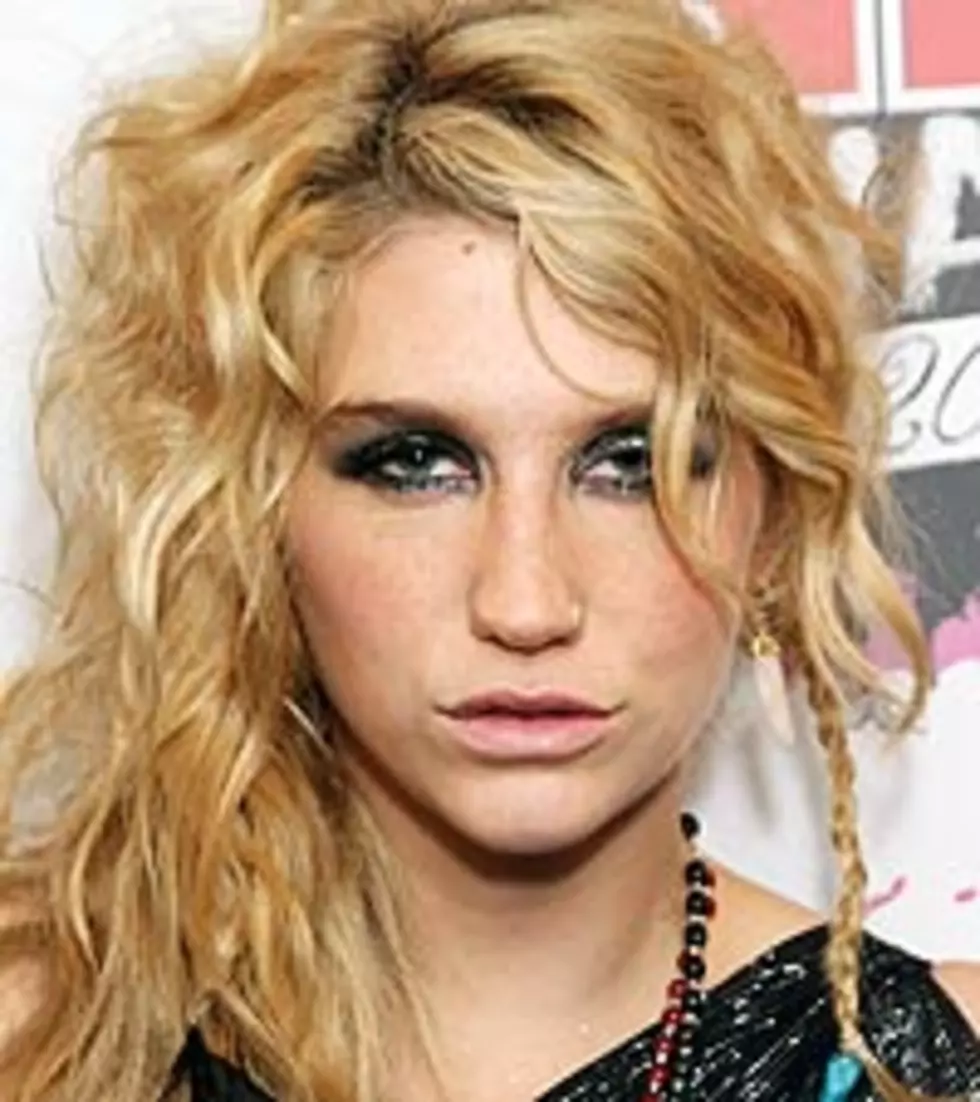 Ke$ha Contemplating Switch to Country Music
Dave Hogan/Getty Images
Pop sensation, self-proclaimed "white girl rapper" and Jack Daniel's-swilling party girl. Those terms are all being used to describe 23-year-old Ke$ha. But "country singer"? It could happen. Born Kesha Rose Sebert, her singer-songwriter mother moved from Los Angeles to take a job writing songs for a publishing company, taking Kesha and her brother with her.
"I'm really inspired by country music -- my mom wrote country music -- and I love Dolly Parton and Johnny Cash," the 'Tik Tok' singer tells Paper magazine. "I think at some point there might be some country collaborations or records in the future. But I'm also really digging being called, like half-jokingly, a white girl rapper. I think it's really funny, and I'm going to ride that train for a little bit."
No idea how Ke$ha's country songs might sound, but she cites Bob Dylan's 'Nashville Skyline' as a favorite album of hers, saying, everything about that record is really special to me." She also says the songs on her album 'Animal,' are influenced by the "storytelling of country music."