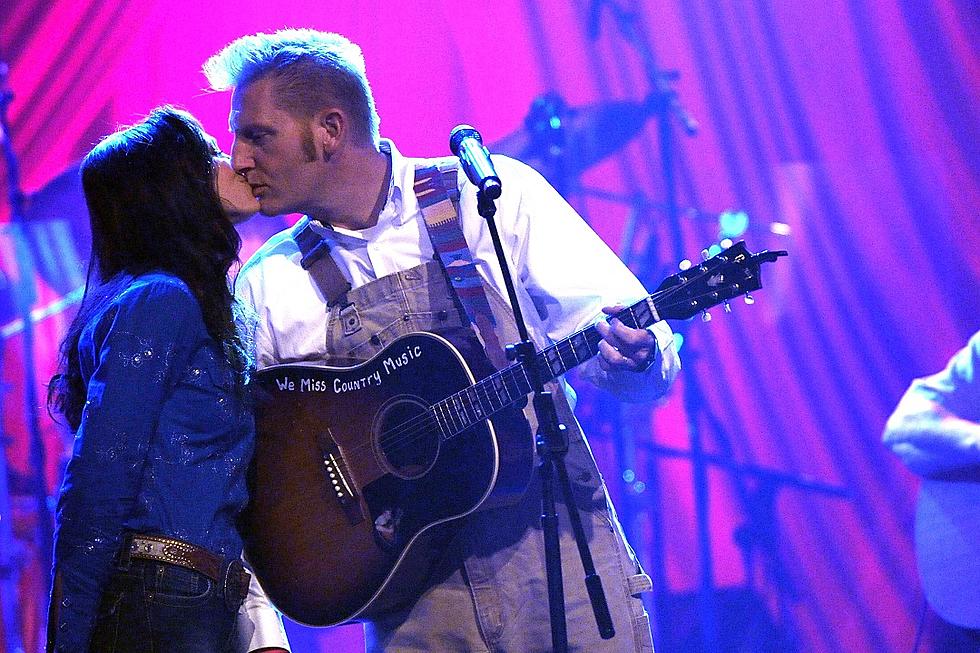 Joey + Rory's Rory Feek Reflects on Joey Feek's Role As a Mother: 'She'll Be in Our Hearts Forever'
Rick Diamond, Getty Images
When the Feeks got married in 2002, Rory Feek had two teenage daughters, Heidi and Hopie. In February of 2014, they welcomed a third daughter, Indiana.
"I can't say that it has always been easy for them," Rory Feek writes of Joey Feek's relationship with his two daughters. "I'm sure they'd tell you there were trying times. Lots of them. Times when they didn't know how to communicate, when they were confused and frustrated at each other. But the girls never gave up on Joey, and she never gave up on them."
Through the years, Heidi and Hopie have come to see Joey Feek as their mother -- not their stepmom.
"I don't think I've ever heard the girls tell anyone that Joey is their step-mom. But I have heard them tell people numerous times that she is their mother," Rory Feek continues. "They don't actually call Joey 'mom'. They never have. I don't know why ... But if you look in their contacts on each of the girls' phones, 'Mom' is how Joey's number is listed."
Over Halloween weekend, Rory Feek informed the duo's fans that he, Joey and Indiana had gone to Alexandria, Ind., his wife's hometown, to spend time with her family and other loved ones. Earlier this week, Heidi and Hopie came to join them.
"Joey is still sleeping a lot, and she hasn't been outside the house in over a week. Too weak and too tired to even try to get up and go out. But today she did," he explains. "The sun was shining and a slight breeze was blowing the golden leaves that were falling from nearby trees, as Joey got up from her bed and stepped through the back screen-door and found a spot between the girls on her mama's porch swing.
"And she held their hands in hers and talked with them. She told them how much she loved them, and how proud she is of them. And how proud she is to be their mother," Feek adds. "And then she talked with them about the one thing that she didn't think she would ever have to talk with them about: leaving them. And then she told them of the day when they'll be together again in Heaven."
Despite her incredible fight against Stage IV cervical cancer, Joey Feek's first round of chemotherapy and radiation treatments did not help; rather, two quarter-sized tumors have already appeared in the same area that the doctors had been treating, and several more tumors have appeared in her abdomen.
" ... No matter what happens, Joey will always be with us," Rory Feek says. "She'll be in our little Indiana's smile ... and in our hearts forever."
Joey Feek's sisters and best friend have organized a prayer vigil on Nov. 5 at 8PM CT. Loved ones, friends and fans are invited to stop for a moment, wherever they are, and say a prayer for her at that time.
Joey Feek + More Country Stars Who Stand Up to Cancer