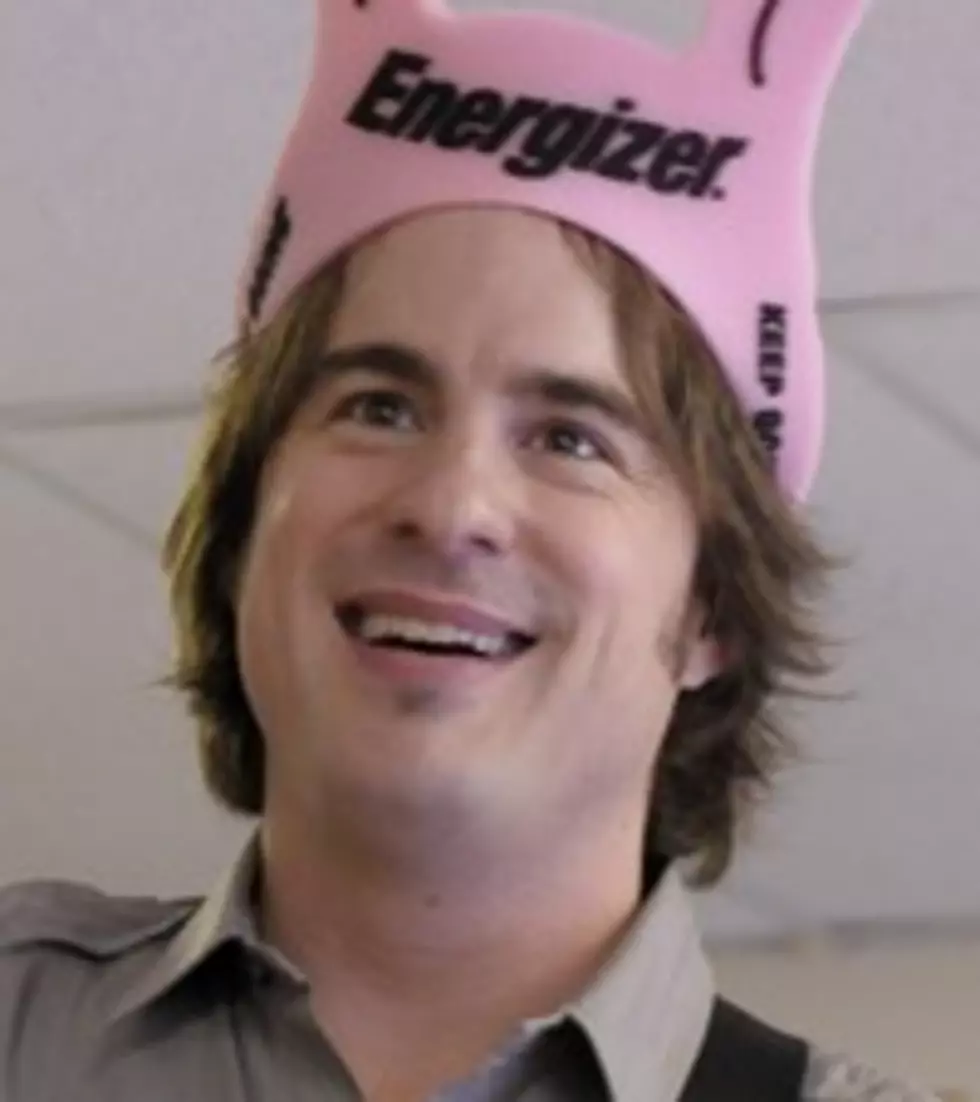 Jimmy Wayne 'Energizes' Nashville School
Beth Gwinn, Getty Images
Jimmy Wayne teamed up with the VH1 Save the Music Foundation and Energizer to supply a Nashville area school with much-needed musical supplies, as part of the "Now That's Postivenergy" grant. The 'Do You Believe Me Now' singer visited Norman Binkley Elementary Tuesday (Sept. 20) to provide students with $30,000 worth of instruments.
After a performance for the youngsters, Jimmy engaged in a discussion with them about the necessity of music education in public school systems. The singer even performed with students in a master class using the donated keyboards. Nashville is one of eight communities across the U.S. to receive the grant from the VH1 Save the Music Foundation and Energizer.
Earlier this year, Jimmy was selected as one of the 100 nominees for the 2011 Energizer "Keep Going" Hall of Fame. The Hall of Fame recognizes individuals who make a positive impact on the world with their boundless energy, determination and unwavering spirit. Jimmy's recognition stems from his tireless support of homeless youth. The singer logged an impressive 1,700 miles on foot when he walked from Nashville, Tenn. to Phoenix, Ariz. last year on his project Meet Me Halfway campaign to raise money and awareness for teen homelessness.
"Being nominated for the Energizer award is super exciting," Jimmy tells The Boot. "[It's] another step to raising awareness to homeless youth. The praise and credit belongs to the fans who entered me into this contest and rallied supporters. The money would certainly go towards project MMH. Keep your fingers crossed."
Click here to learn more about Energizer's "Now That's Postivenergy" campaign.
if(typeof AOLVP_cfg==='undefined')AOLVP_cfg=[];AOLVP_cfg.push({id:'AOLVP_74796579001','codever':0.1,'autoload':false,'autoplay':false,'displaymnads':true,'playerid':'89761511001','videoid':'74796579001','width':476,'height':357,'playertype':'inline','stillurl':'dynamic','videolink':'#','videotitle':'dynamic','videodesc':''});