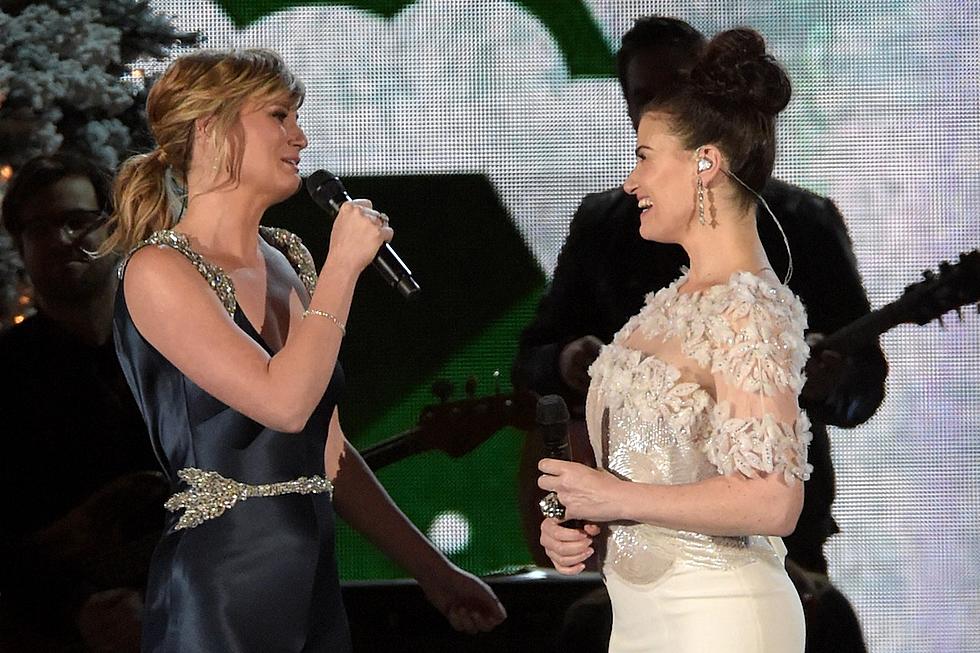 Jennifer Nettles and Idina Menzel Duet on 'Let It Go' at 2014 CMA Country Christmas
Rick Diamond, Getty Images
The 2014 CMA Country Christmas celebration had its share of country stars and exciting guests, including Idina Menzel (or, as many people know her, Elsa the Snow Queen from 'Frozen'), the voice behind the worldwide hit 'Let It Go.' And it's safe to say that her and Jennifer Nettles' duet of the song was one of the most cherished performances of the evening.
To kick off the performance, Nettles asked Menzel to share her thoughts on 'Frozen' and, after a series of questions, sweetly said, "I have one more question for you. And I think you're probably going to be familiar with it -- maybe," before launching into 'Do You Want to Build a Snowman?' much to the delight of the packed Bridgestone Arena.
The two singers, both looking effortlessly elegant in floor-length gowns, segued smoothly into 'Let It Go' when Menzel asked if it was alright if they sang a song she knew. With a full orchestra backing them, Nettles and Menzel's voices melded together gorgeously, and the fan favorite song showcased their powerhouse vocals in the best possible way.
'Let It Go' wasn't the only song the women took part in throughout the evening. Nettles -- who was the evening's host as well -- also sang 'Santa Claus Is Coming to Town,' 'This Angel' and 'Jingle Bells,' and Menzel performed 'White Christmas' and 'Do You Hear What I Hear?'