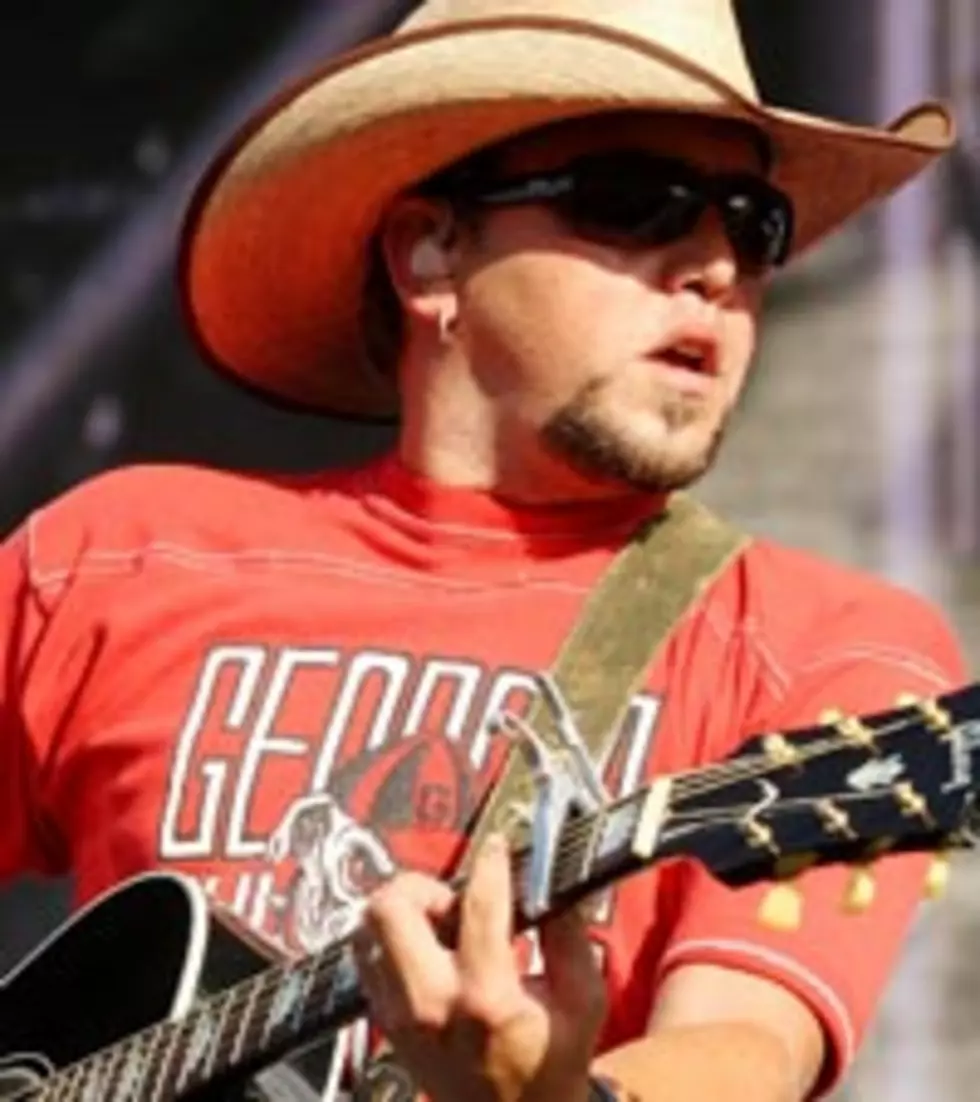 Jason Aldean 'Rocks the Ribbon' to Help Cure Cancer
Douglas Mason, Getty Images
Jason Aldean hit the stage Friday night, October 15, in Evansville, Ind. to perform his Rockin' the Ribbon for the Cure Concert, and according to Country Music Tattle Tale, he raised a whopping $132,000 to help find a cure for cancer. It was the singer's fifth year hosting the event.
"Most of my long-time fans know that I had a really good friend die of breast cancer when she was only 29," Jason said last month, when announcing this year's benefit concert. "The day she passed away, my family decided that we would always do something to carry on her memory and to help in the fight. Everybody I know has been touched by it.
"They say a woman dies every 69 seconds from it. October is breast cancer awareness month, and it just felt like the right time to do our event this year. We're taking it out of Nashville this year too, so that fans from other parts of the country can be involved."

Jason was presented with a huge pink and white check at this year's benefit, which will go to Susan G. Komen for the Cure. Those who were unable to attend can still donate by visiting Jason's website, and clicking on the Komen Ribbon at top of the page.
For more information about Susan G. Komen for the Cure, breast health or breast cancer -- or to donate -- please click here, or call 1-877-GO-KOMEN.