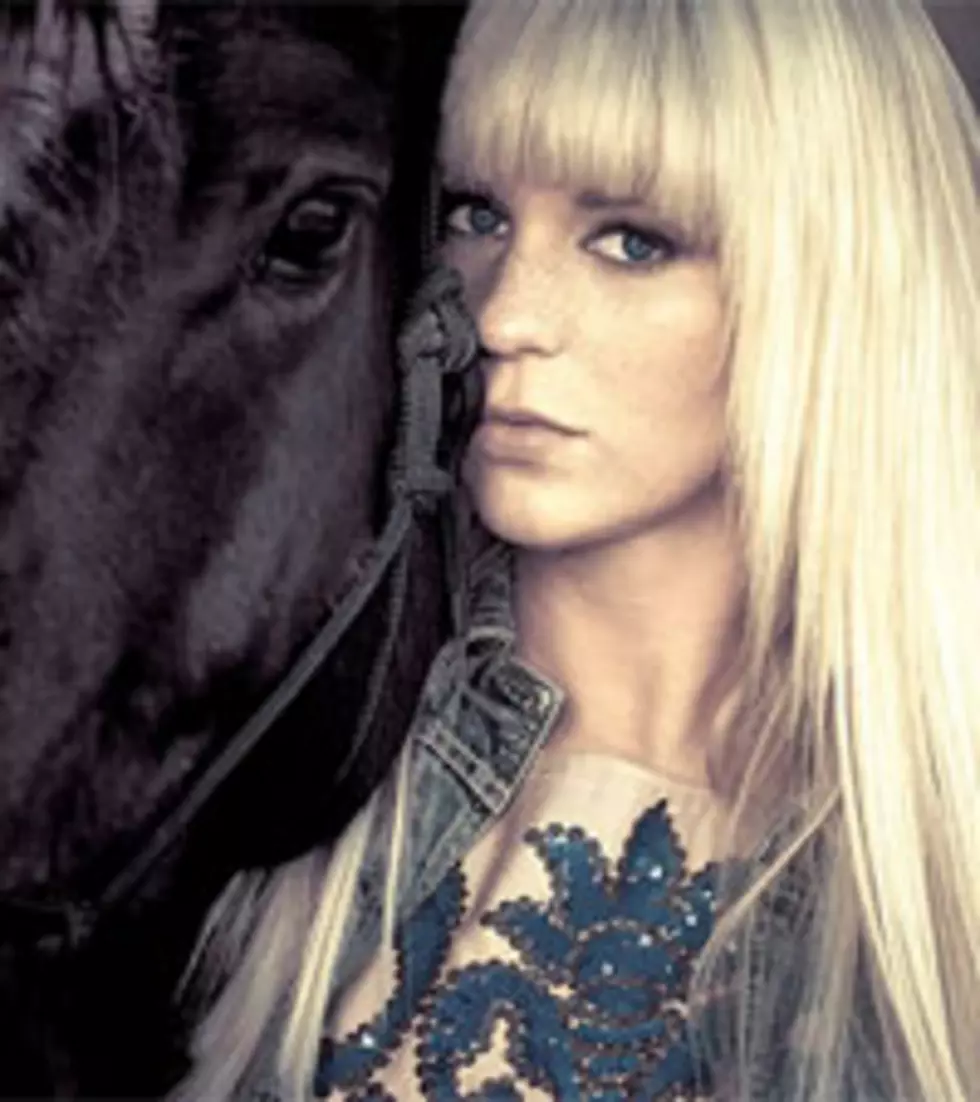 Jaida Dreyer, 'Half Broke Horses' Touches on Personal Story
Streamsound Records
Jaida Dreyer is currently climbing the charts with her latest single, "Half Broke Horses" from her debut album, I Am Jaida Dreyer. The tune, she explains, is one of the most personal she has ever penned.
"I wrote it with the Warren Brothers and my friend, Lance Miller," Jaida tells The Boot. "I grew up showing horses professionally. I won my first world championship when I was 5, and I turned pro when I was 13. It was the one part of my life that I hadn't really touched on yet -- where I grew up and how I grew up -- and the events that happened that made me the person that I am today. The song is very autobiographical, and it was really hard for me to write because it is so close to home. But the Warren Brothers, they've really taken me under their wing. They're the brothers I never had. I was telling them my story, and [writing the song] just happened that day. I can't imagine writing that with anyone else now."
The songstress admits that she was nervous about sharing so much of her family's personal history.
"My Mom, she's my best friend, and we live together here in Nashville," she explains. "I always send her the work tape the day I write a song. I remember I wrote that song, and I was scared to send it to her after we wrote it, because it's not just my story. It's her story, too. But she's my biggest fan and my worst critic. So I sent her the song and she never wrote me back, so I'm like, 'Oh my God, she hates the song.' I avoided going home that day. I went to the mall and ran a bunch of errands and finally came home around 7:00 that night. I still hadn't heard anything from her."
Jaida says her mother's reaction to the song is a moment she will never forget. "I walked in the door and she's listening to the song and she has tears in her eyes," she rcalls. "I'm like, 'Oh my gosh, she hates the song.' And she turns and she looks at me, and says, 'I love this song so much!' I felt like a ton of bricks had been lifted off of me. It's nice to be able to share a blast from my past with the listener."
"Half Broke Horses" and I Am Jaida Dreyer are both available now.
Watch Jaida Dreyer's 'Half Broke Horses' Lyric Video