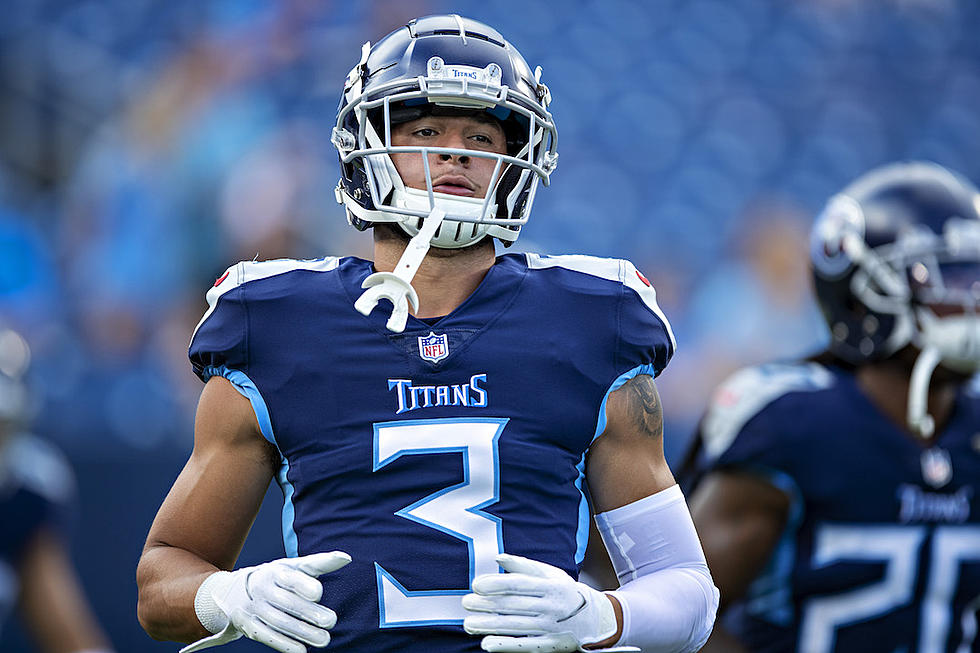 Tennessee Titans Player Caleb Farley's Father Dies in Home Explosion
Wesley Hitt, Getty Images
Caleb Farley, cornerback for the Tennessee Titans, is mourning the death of his father. 61-year-old Robert M. Farley died in a home explosion that occurred around midnight on Tuesday morning (Aug. 22.)
ESPN reports that the home was the NFL player's Lake Norman, N.C., property. The younger Farley wasn't there at the time, but his father and a family friend named Christian Rogers — who survived and was treated for non-life-threatening injuries — were caught in the blast. Farley's father's body was discovered in the debris by first responders.
Farley mourned his father's death in a series of Instagram Stories on Tuesday, sharing video of a large gathering of family and friends mourning and praying.
"Daddy you a legend I love you 4L," the 24-year-old player wrote on one slide. "You wasn't supposed to go out like this pop," the next adds.
He also shared a photo of his father golfing, including an emoji of a dove over the image.
According to Kent Greene, director of Iredell County Fire Services and Emergency Management, responders arrived at the home shortly after midnight on Tuesday and discovered Rogers, the family friend, exiting the structure. Authorities have ruled the explosion, which originated in a bedroom, accidental. They believe that gas was accumulating inside the home for some time, and found its way to an ignition source, which caused the explosion. No surrounding homes were damaged.
The NFL player was at the scene on Tuesday speaking with emergency personnel. He also gave a brief, emotional statement to Queen City News.
"My father was a stand-up guy," Farley said. "He raised me to be a stand-up guy."
Before signing to the Titans, Farley played college football at Virginia Tech. After Tuesday's practice, Titans head coach Mike Vrabel told reporters that the team was going "to do everything we can to be there" for Farley as he navigates this tragic family loss. Some of Farley's fellow players have also spoken out about the devastating incident to share their support.
"It's just very tragic," says Titans safety Kevin Byard in a video shared to Twitter, noting that Farley previously lot his mother at a young age. "As a team and as a brother, all we can do and all I can do is try to be there for him. It's gonna be tough. Like I said, unimaginable tragedy."
Country Stars Who Suffered Unthinkable Tragedy