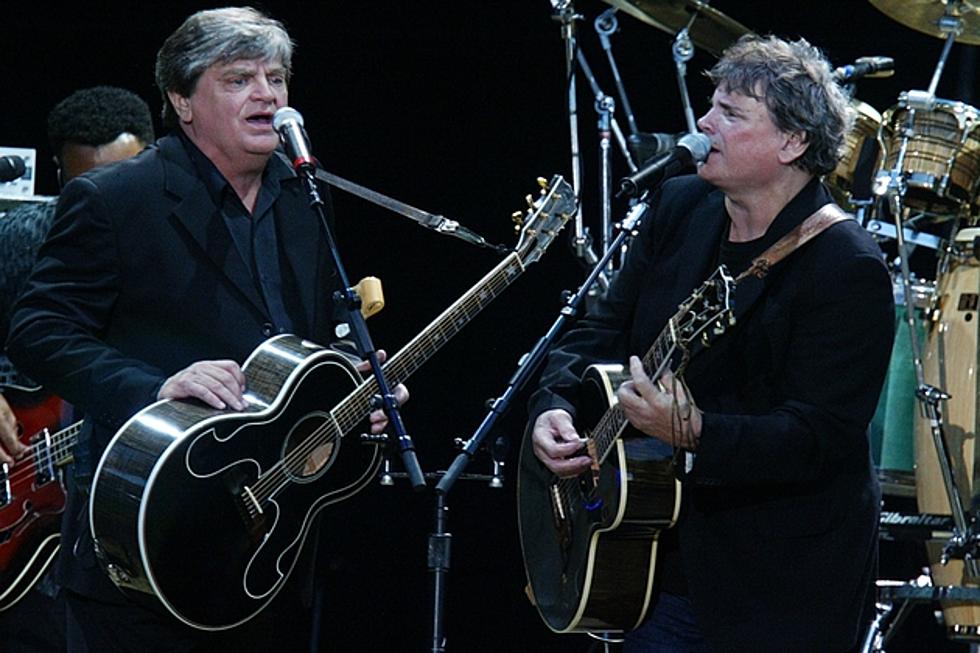 Don Everly on Brother Phil Everly: 'We Had a Very Difficult Life Together'
Jo Hale, Getty Images
When Phil Everly of the Everly Brothers passed away, the music community mourned the loss of one of the most beloved artists of his generation. But perhaps no one was more shocked and saddened by his passing than his brother and duo partner, Don Everly, who is still trying to come to grips with his sibling's death.
"We had a very difficult life together, we did," he admits to the LA Times. "I'm not over it. I really feel sad. I think about him every day. I always thought about him every day, even when we were not speaking to each other. It still just shocks me that he's gone."
The brothers were almost as well known for their contentious relationship as their tight harmonies. After splitting up in 1973, they didn't speak for almost a decade, reuniting only once, at their father's funeral, and instead each pursued solo careers. They reunited again as a duo in the early '80s, but their relationship for the next 20 years was marked by personal and professional highs and lows, and another lengthy period of being estranged from each other, before reforming to join Simon and Garfunkel for a world tour in 2003.
"It was hilarious that the four of us were doing this tour, given our collective histories of squabbling," Paul Simon recalls to Rolling Stone. "And it's amazing, because they hadn't seen each other in about three years. They met in the parking lot before the first gig. They unpacked their guitars -- those famous black guitars -- and they opened their mouths and started to sing. And after all these years, it was still that sound I fell in love with as a kid. It was still perfect."
But while the Everly Brothers may have had their personal differences, with some suggesting that they were not speaking at the time of Phil's death, they always found common ground when they took the stage.
"He was a great singer, Phil," Everly maintains. "We did that all our lives -- it's almost like we could read each other's minds when we sang."
Phil Everly passed away from chronic obstructive pulmonary disease (COPD), brought on by an on-again, off-again cigarette addiction, but his brother says he still finds his death difficult to comprehend.
"I loved my brother very much," he says. "I always thought I'd be the one to go first."