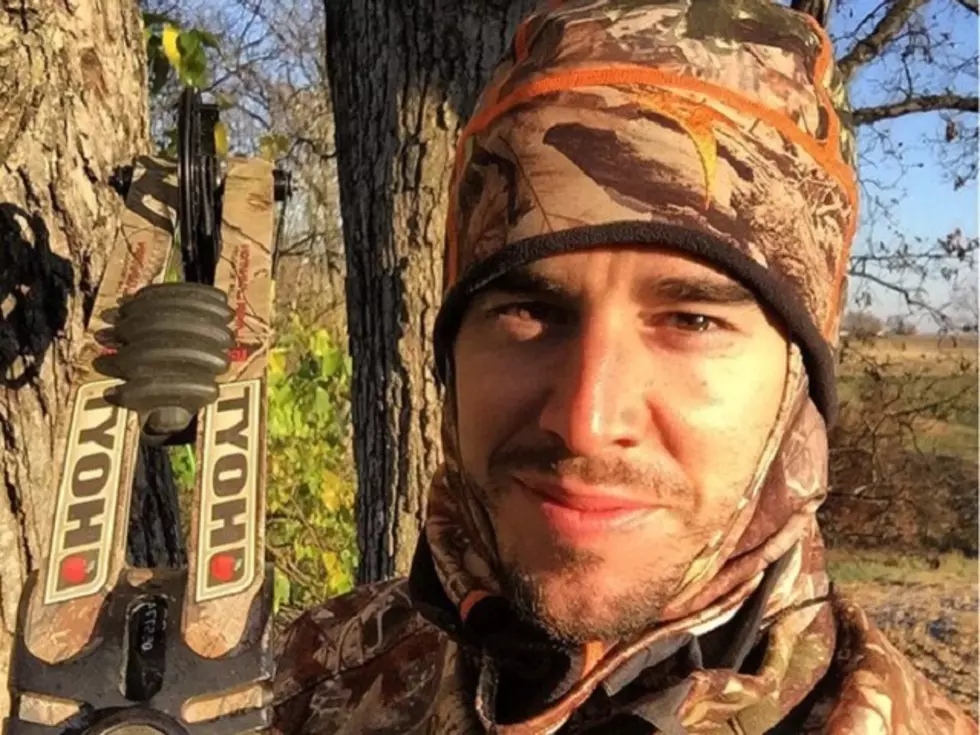 Details Announced for Craig Strickland's Memorial Service
@BackroadCRAIG, Twitter
A memorial service has been planned for Backroad Anthem's Craig Strickland. The event will be streamed so that fans who are not able to be there in person will be able to participate.
Strickland's memorial service is set to take place on Jan. 12 at the Cross Church Pinnacle Hills Campus in Rogers, Ark., according to an Instagram post from Strickland's widow Helen. The event will begin at 6PM CT and will be streamed through Cross Church's website.
Twenty-nine-year-old Strickland died after he, his 22-year-old friend Chase Morland and Strickland's dog Sam went for a duck hunt early on Dec. 27, despite severe weather conditions. When Strickland and Morland failed to make contact with their families for 24 hours, a search began for the two missing men. Teams — including members in the air, on land and in sonar-equipped boats — searched a two-mile area of Kaw Lake in Kay County, Okla., before recovering Strickland's body on Monday (Jan. 4). Morland's body was recovered on the afternoon of Dec. 28, with Sam found, alive, next to his body. On Dec. 31, search crews discovered footprints, boat marks and dog prints that helped them narrow their search area and find Strickland.
Backroad Anthem began their career in October of 2012. Without Strickland, the band consists of Toby Freeman on vocals and electric guitar, fiddler Eric Dysart, guitarist Josh Bryant, bassist and vocalist Brandon Robold and drummer Isaac Senty. The group has opened for country artists including Chris Young, Gary Allan and Tyler Farr and has said that they intend to continue their career without Strickland.
Country Artists Who Have Suffered Terrible Tragedies