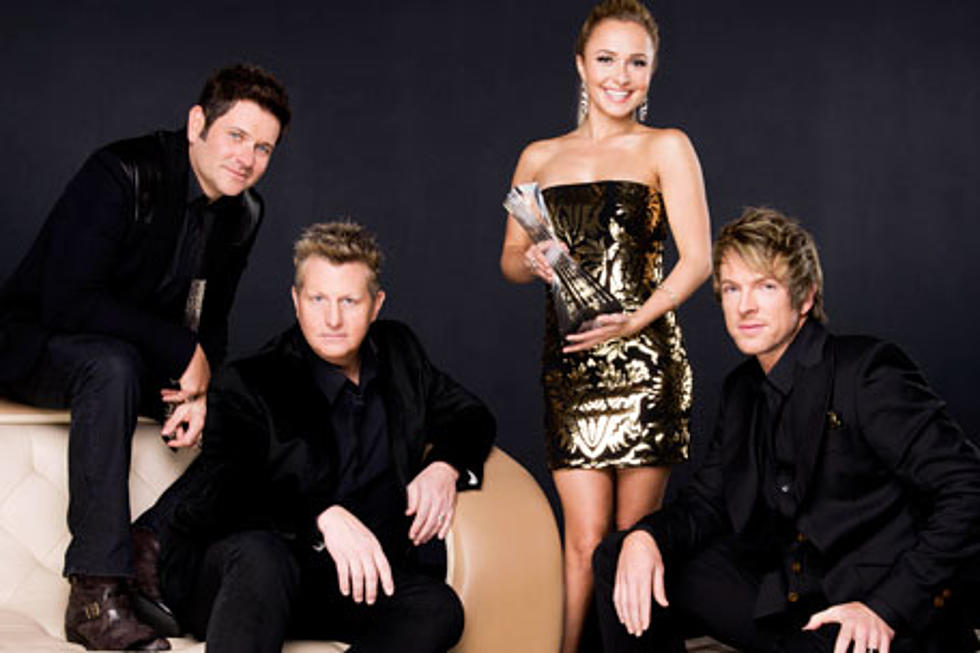 CMT Artists of the Year 2012 to Be Top Secret
CMT
CMT
CMT is throwing a curveball in its annual "Artists of the Year" TV special. For the first time ever, the honorees will not be announced until the show, which is set for Dec. 8.
"CMT Artists of the Year" usually recognizes about five country acts who have dominated the charts and the road. Last year's winners were Jason Aldean, Kenny Chesney, Lady Antebellum, Brad Paisley and Taylor Swift.
This year's 90-minute show will be co-hosted by Rascal Flatts and actress Hayden Panettiere. "We are honored to be co-hosting the 'CMT Artists of The Year' show with Hayden. Save the cheerleader, host a TV show!" says Rascal Flatts' DeMarcus, joking about Hayden's role on the hit show, "Heroes." "We're gonna have a blast!"
"Nashville is my second home now," says Hayden, who now stars on the ABC drama, "Nashville." "I am so happy to be embraced by the country community and to be included in such a big event, especially with Rascal Flatts. I can't wait to see how the evening unfolds!"
"CMT Artists of the Year" airs Dec. 8 at 11:00 PM ET on CMT.