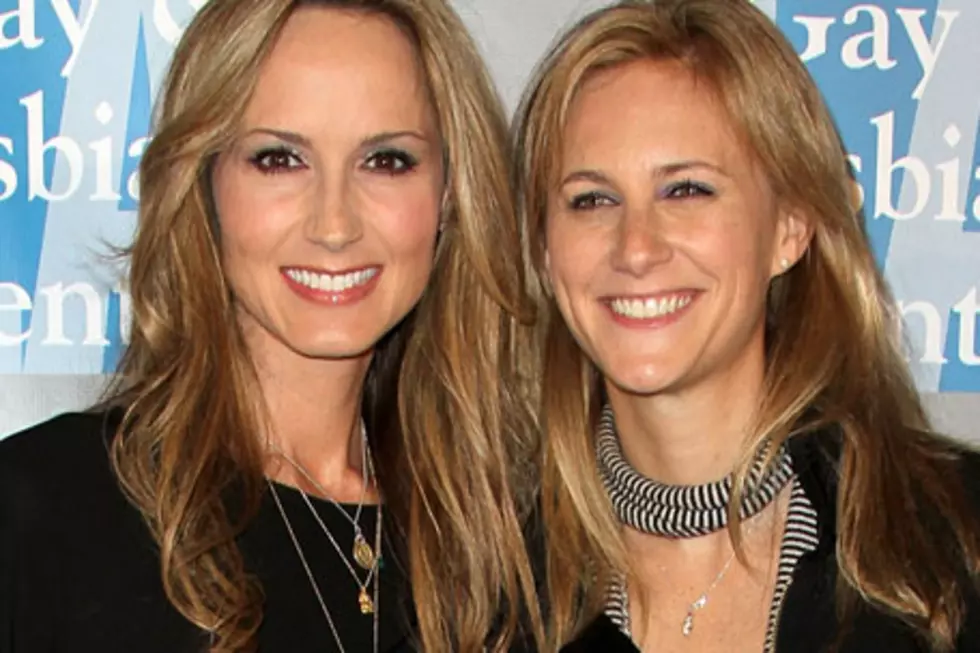 Chely Wright Ties the Knot in Connecticut
Valerie Macon, Getty Images
It's official: Chely Wright is a 'Single White Female' no longer.
Following a highly public four-month engagement, the openly gay country singer tied the knot today in Connecticut, saying "I do" to GLBT (gay, lesbian, bisexual, transgender) activist Lauren Blitzer.
Throughout Friday, the eve of her big day, Chely took to Twitter to thank fans for their support. She also posted a picture of a Scrabble-style rug Lauren's aunt Debbie had made for the couple as a wedding gift. Words spelled out across the fuzzy board include "Connecticut," "authors," "music" and "marriage."
While the two lovebirds, like any couple, have their differences -- Chely is a Christian vegetarian from Kansas, while Lauren is a Jewish meat eater from New York City -- the wedding was to reflect both brides' personalities.
Earlier this year, Chely told People magazine that a rabbi and priest would preside over the ceremony, while New York City barbecue restaurant Blue Smoke was to handle the menu. Because live wedding bands make Chely "nervous," the singer opted not to hire one.
"Sometimes they're not great, and I'd be going, 'Ugh, that doesn't sound right,'" Chely told People, explaining her decision to hire a deejay. "So we're going to play all the campiest, cheesiest songs you can think of -- 'Vogue,' 'You Shook Me All Night Long' ..."
Chely first met Lauren in the spring of 2010, weeks after becoming the first mainstream country artist to publicly out herself as a lesbian. The two were drawn together by youth advocacy work in New York City, where they reside. While the Empire State now recognizes same-sex marriages, the law hadn't yet passed in April, when the couple became engaged.
Watch Chely Wright's 'Jezebel' Video
%VIRTUAL-globalVideoEmbed-{"videoIds":"517592596","width":"476","height":"357"}%