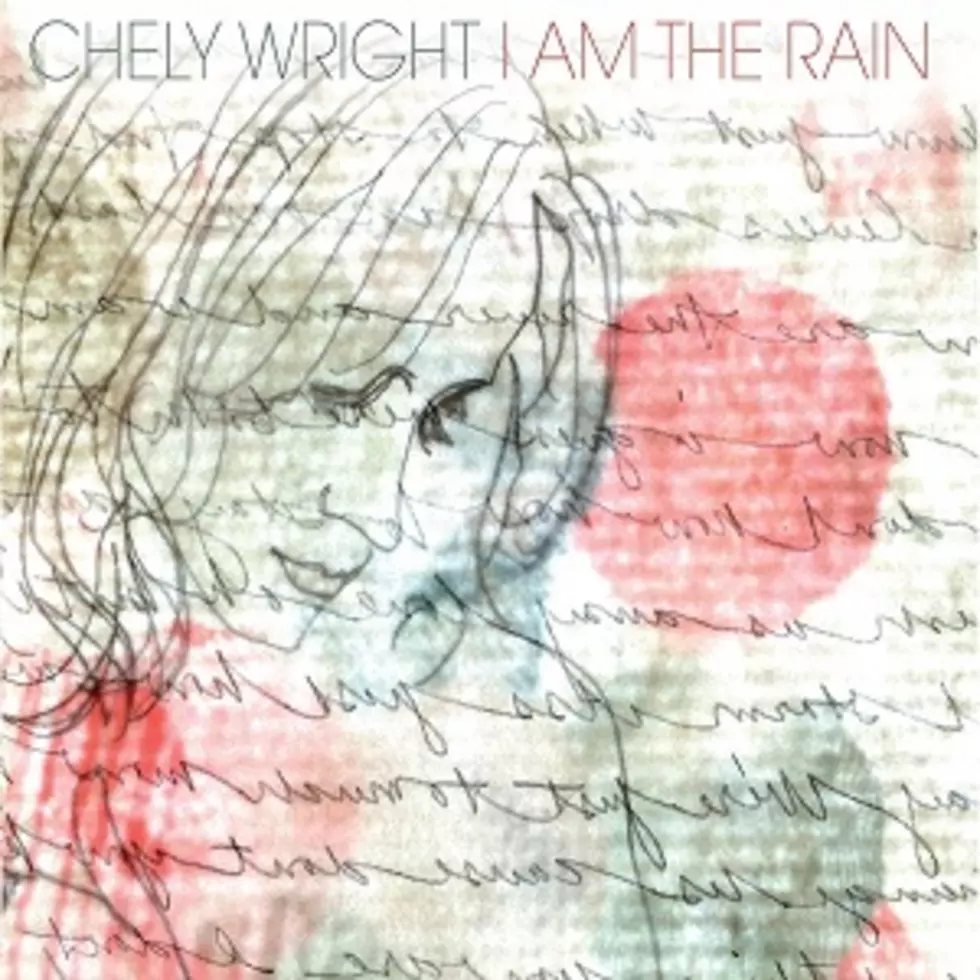 Chely Wright Sets Release Date for Crowdfunded 'I Am the Rain' Album
Courtesy of Shock Ink
Chely Wright has announced the release details for her crowdfunded new album, I Am the Rain.
I Am the Rain is due out on Sept. 9, but the project will be available for pre-order beginning on July 22. The album is Wright's eighth studio release, and her first full record in more than five years. Fans helped fund the disc by supporting Wright's recent Kickstarter campaign, which raised enough money to make it the most-funded country Kickstarter project and the 11th most successful music campaign in the site's history.
"I believe I've given birth to a beautiful new baby, and I would like people who see my baby to think it's beautiful, too," Wright says in a press release, "That's how much this new music means to me. I am so very lucky it all came true."
Joe Henry produced I Am the Rain, and Wright also co-wrote a number of the album's tracks with him, including "Holy War," "See Me Home" and "At the Heart of Me," the latter of which was also co-penned with Rodney Crowell. Additionally, Wright enlisted the help of Emmylou Harris and the Milk Carton Kids, who provide backing vocals on "Pain" and a cover of Bob Dylan's "Tomorrow Is a Long Time," respectively. A full track listing can be found below.
Wright will be using her YouTube channel to premiere track-by-track videos that combine studio footage and her commentary. Additionally, the singer-songwriter will be touring in support of the album; dates will be announced soon.
Chely Wright, I Am the Rain Track Listing:
1. "Inside"
2. "Where Will You Be"
3. "At the Heart of Me"
4. "You Are the River"
5. "Holy War"
6. "What About Your Heart"
7. "Pain"
8. "Tomorrow Is a Long Time"
9. "Blood and Bones and Skin"
10. "Mexico"
11. "Next to Me"
12. "Halona"
13. "See Me Home"
More New Albums Due Out in 2016