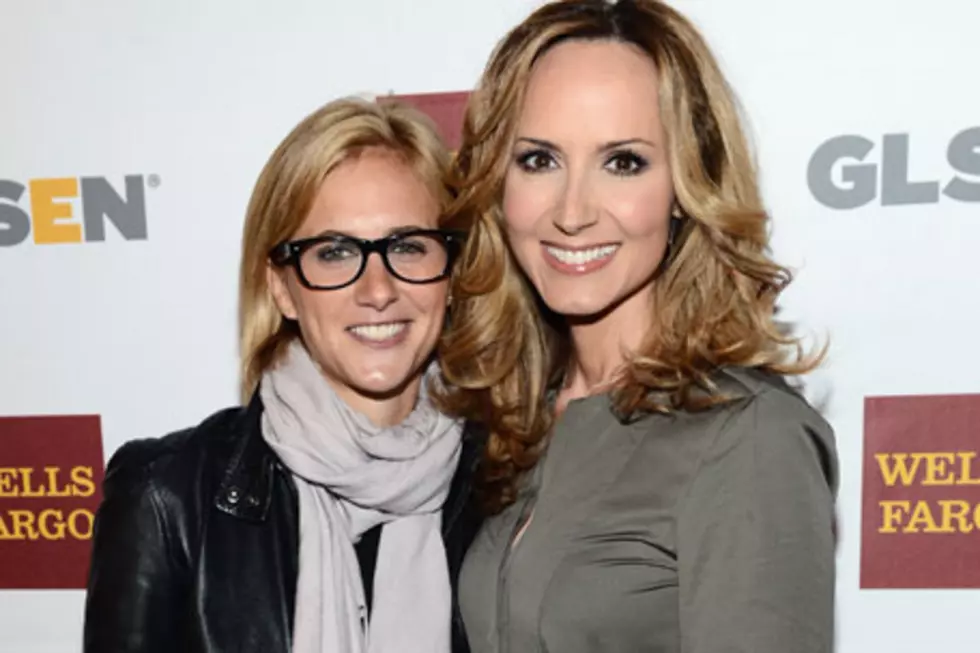 Chely Wright Delivers Twin Boys
Michael Buckner, Getty Images
They're over a month early, but Chely Wright's twins are "thriving" after being delivered on Saturday (May 18) in New York City. Wright and wife Lauren Blitzer weren't expecting until July, but had previously said it was likely the singer would give birth early, as is often the case with twins.
"We are so in love with George & Everett," Blitzer-Wright said on Twitter, referring to George Samuel and Everett Joseph -- named for their great-grandfathers.
A rep tells People that the babies are doing well. Wright announced she was pregnant in January on an episode of 'Gwissues,' a show hosted by her former publicist Howard Bragman. In March, she revealed she was having boys and showed off a tiny baby bump.
"We are grateful for all the amazing medical care and the love and support of family and friends," 42-year-old Wright tells People. George and Everett are identical twins. Wright and Blitzer were married in August 2011, one year after the 'Single White Female' singer came out publicly.
See Photos of Chely & Other New Musical Parents
%VIRTUAL-MultiGallery-153098|156457|155241%