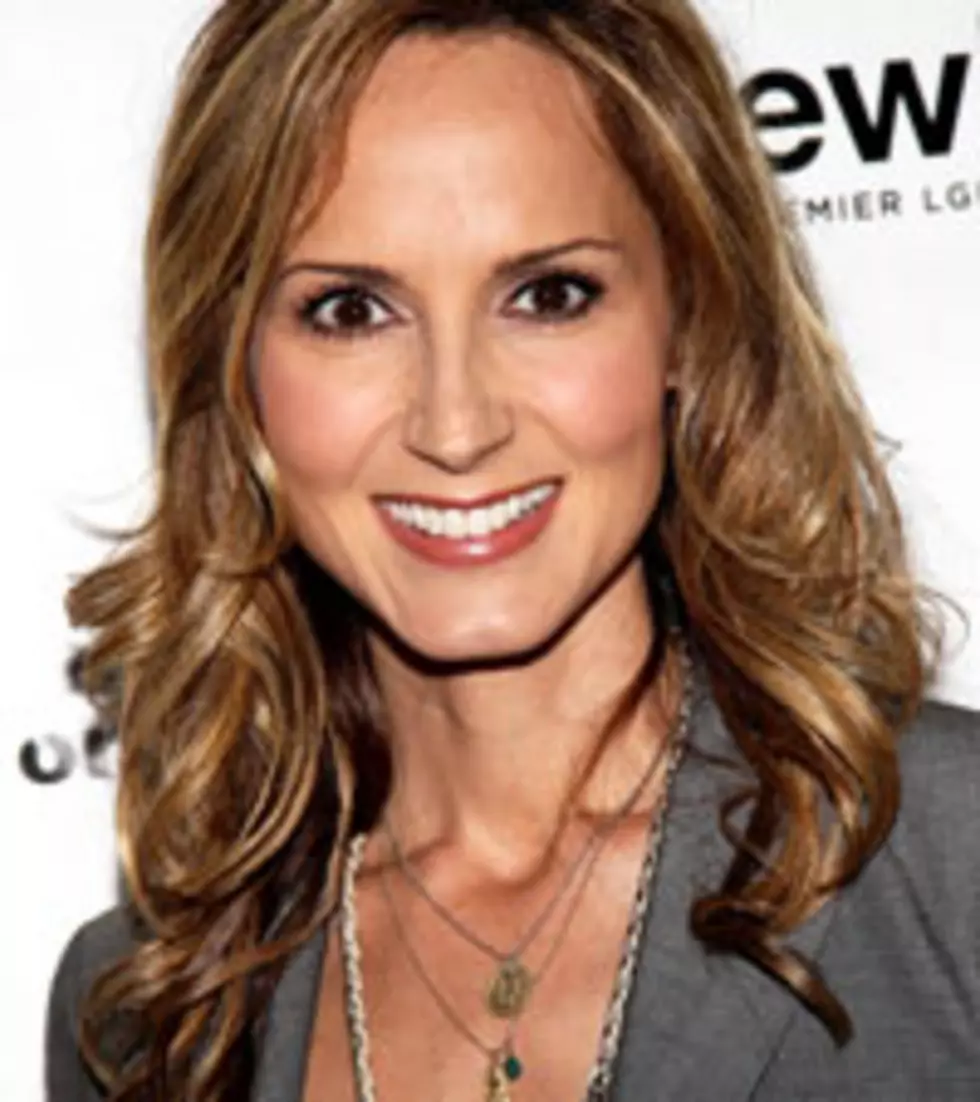 Chely Wright Recalls Few Country Acts Who Supported Her During Coming-Out
Steve Mack, FilmMagic
It's been almost two years since Chely Wright declared publicly that she was a lesbian, making her the first commercial country artist ever to do so. But the public reaction -- the good, the bad and the ugly -- has stayed with the singer since that time. While she's clearly moved on from the "coming out" phase (she was married last August), the singer is still mindful of those who supported her publicly and privately, those who disparaged her, and those who, for whatever reason, stayed conspicuously silent. That includes the great majority of men and women in the country-music community, many of whom she considered her friends.
"Many of them I know have a personal feeling about gays and lesbians because I've received support from them privately," Chely reveals to HuffPost Gay Voices. "The minute I came out I received several beautiful emails of support from my friends. Now, most of them did not say any word publicly in support of me. The only ones who supported me publicly are Mary Chapin Carpenter, LeAnn Rimes and SHeDAISY."
"Now, there are a lot of people who make country records, and I know all of them," she adds, noting that no other country artists supported her, publicly or privately. [Although, in August 2010, singer Lee Ann Womack did make a public statement during an interview expressing her support for Chely and acknowledging the resistance she would likely meet from within the country-music community.]
"I think some of the artists really have a fundamental belief that there's something wrong with me," Chely says. "But I think most of the artists don't want their fans to know that they're supportive of me because they don't want to lose a record sale. Look, there's a reason I'm the first artist to come out in commercial country music. I don't want to be a hypocrite here, but I am a bit of a hypocrite. I hid for 17 years. I'm a hider just as well as anyone else is, whether they're a straight person who's hidden their support of the LGBT community or a gay person who's hiding in country music. There's a reason we hide in country music. Because we know who buys our records by and large. It's a Christian, conservative fan base who doesn't approve or thinks we're going to hell. I receive a lot of letters from people who say, 'I won't support that sick behavior.' It's not pretty."
The singer, whose most recent album, 'Lifted Off the Ground,' along with the memoir 'Like Me' and documentary film, 'Wish Me Away,' all chronicled her coming-out, acknowledges that the process has been overwhelmingly positive.
"It's amazing and everything I prayed and hoped it would be. It's not lost on me that it's a blessing."
A blessing that is allowing her to give back. Earlier this month, in her hometown of Kansas City, Chely was joined by actor Alan Cumming, MSNBC's Thomas Roberts, and actor-comedian Hal Sparks for the opening of the LikeMe Lighthouse, a resource center for the city's lesbian, gay, bisexual and transgender community.
"What it means for Kansas City and the heartland is that it can really create a sense of connectivity," Chely notes of the facility. "It's bright and open and beautiful. This is not a back door dark place, back alley place with no windows. It's not a bar. It's not a seedy place. It's a beautiful lighthouse. It's gorgeous. It means everything."