Willie Nelson Covers Coldplay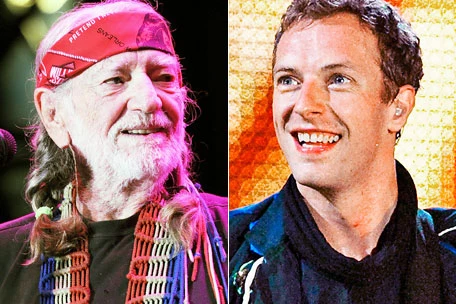 The key line in Coldplay's 2002 hit 'The Scientist' — at least as far as Chipotle, Willie Nelson and filmmaker Johnny Kelly are concerned — is the one that ends the chorus: "I'm going back to the start."
The country legend recently recorded a version of the song for the Mexican eatery's Cultivate Foundation, which aims to promote sustainable food systems. In Johnny's poignant animated video to go along with the cover, a family farmer wrestles with his conscious after selling his land to factory farmers.
By the end of the clip, the farmer decides he can no longer support pumping pigs full of antibiotics and polluting the environment in the name of profits. As Willie warbles warmly through the final chorus, selling the message as only the renowned environmental crusader and Farm Aid founder can, the repentant rancher goes "back to the start," converting his land back to green pastures.
The song is available for download on iTunes, with all profits going to the Chipotle Cultivate Foundation.
Video: Willie Nelson's Cover of Coldplay's 'The Scientist'