Tyler Farr, 'Hello Goodbye' Acoustic Video
Sony Music Nashville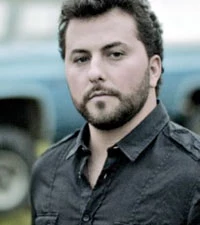 Sony Music Nashville
Artist: Tyler Farr
Video: "Hello Goodbye" (Acoustic Video)
Why We Dig It: Everyone has their own way of dealing with heartbreak. Tyler -- with the help of co-writers Kris Bergsnes and Skip Black -- channels his pain into music.
"I caught an ex-girlfriend cheating on me, and the next day we wrote this song," the tunesmith recalls. "Songwriting is like therapy, and thanks to Kris, Skip and a few drinks, I got some good counseling."
Watch Tyler perform "Hello Goodbye" below.
Watch the Acoustic Video for "Hello Goodbye"