11 Years Ago: Tim McGraw Hits No. 1 With 'Real Good Man'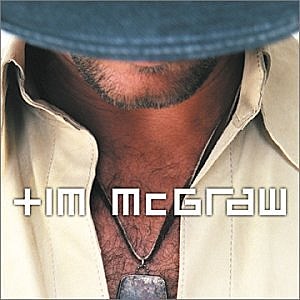 Eleven years ago today (Oct. 11), Tim McGraw had one good reason to celebrate. His latest hit, 'Real Good Man,' soared to the top of the charts, making it his 17th No. 1.
The uptempo, rocking song, which is still a concert favorite, was the fourth single from his multi-platinum album, 'Tim McGraw and the Dancehall Doctors.' The tune — which was written by Rivers Rutherford and George Teren — was also included on his 'Greatest Hits 3′ CD, as well as his 'Number One Hits' album.
Thankfully for the Louisiana native, the hits keep on coming. The follow-up to 'Real Good Man,' 'Watch the Wind Blow By,' also went to No. 1, and McGraw has shown that he clearly knows how to pick a hit: He has a total of 34 No. 1 songs.
"I just try to go in and find the best songs I can find, songs I really like, and try to let the music and the songs take you where they take you," McGraw explains to The Boot. "Ultimately, as an artist, you have to go in and cut songs you like and make them sound the way you want them to sound, and hopefully the people will like it."
Download 'Real Good Man' here.