Top 10 Sad Love Songs in Country Music
If it weren't for sad love songs, country music just wouldn't sound the same. Whether reliving sweet memories or bidding a bitter farewell, the saddest love songs are universal, sharing emotions to which we can all relate. And the best (or worst?) of them are those we can't quite make it through without shedding a few tears. So keep a box or two of tissues handy as The Boot counts down this tear-stained Top 10.
10. 'Whiskey Lullaby,'Brad Paisley and Alison Krauss
The Waterworks: "We found her with her face down in the pillow/Clinging to his picture for dear life."
Brad and Alison tell the 2004 story of a whiskey bottle becoming a deadly weapon in the hands of two brokenhearted people with little reason left to live. A chorus of angels sends both to their final resting place.
9.'For My Broken Heart,' Reba McEntire
The Waterworks:"This sun is blinding me as it wakes me from the dark/I guess the world didn't stop for my broken heart."
This 1991 ballad tells the all-too-familiar story of a couple dealing with a painful split. But the real story of the plane crash that same year in which Reba lost eight of her band members gave the song a nearly unbearable poignancy.
Watch Reba Perform 'For My Broken Heart'
8. 'Letting Go,' Suzy Bogguss
The Waterworks: "She's had 18 years to get ready for this day/She should be past the tears, she cries some anyway."
A child grows up and prepares to move on with her life. But packing up 18 years of treasured memories isn't easy — and it's even tougher on Mom. This sad 1992 love song from Suzy is heartbreaking for entirely different reasons.
Watch Suzy Perform 'Letting Go' 7. 'When I Call Your Name,' Vince Gill
The Waterworks: "The lonely sound of my voice calling is driving me insane/And just like rain, the tears keep falling."
In this weeper from 1990, an empty house with nothing but a goodbye note. Sometimes silence — and Vince's mournful steel guitar — can speak louder than any words ever could.
Watch 'When I Call Your Name' Video
6. 'Ghost in This House,'Shenandoah
The Waterworks:"I'm all that's left of two hearts on fire/That once burned out of control, it took my body and soul."
Darkness and loneliness now haunt a once-happy home where a fiery love has since been extinguished. This heartbreaking 1990 love song from Shenandoah was covered by Alison Krauss and Union Station in a version that's even more otherworldly.
Watch 'Ghost in This House' Video
5. 'The Dance,' Garth Brooks
The Waterworks: "I could have missed the pain, but I'd have had to miss the dance."
This 1989 song is Garth's musical version of Tennyson's '"Tis better to have loved and lost than never to have loved at all." While the message may strive for hope, the song's video is an all-too-sad reminder of great loss.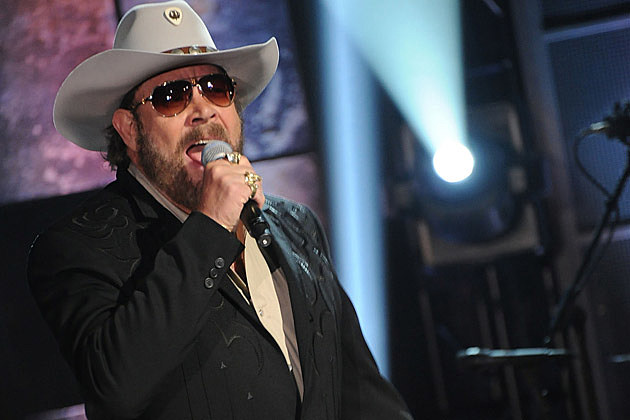 4. 'I'm So Lonesome I Could Cry,' Hank Williams
The Waterworks: "Did you ever see a robin weep when leaves began to die/That means he's lost the will to live."
In just a few short years, Hank said nearly all there was to say in country music: the good, the bad and the tragic. This is a sad love song from 1949 with a tear in — and in between — every single, mournful note.

Listen to 'I'm So Lonesome I Could Cry'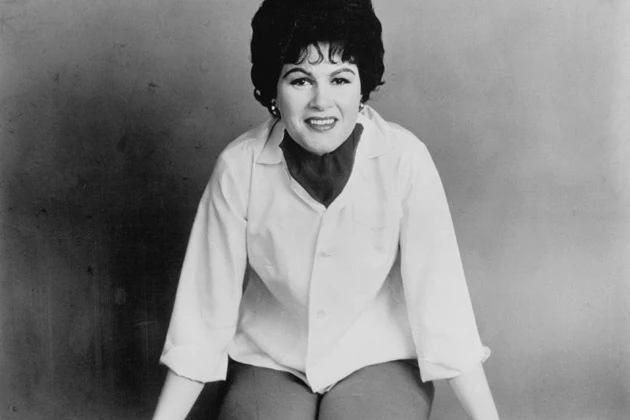 3. 'I Fall to Pieces,' Patsy Cline
The Waterworks: "You want me to act like we've never kissed/You want me to forget, pretend we've never met."
A tough exterior is no match for an untimely reminder of lost love. Patsy perseveres in this 1961 song, even as she confesses she's powerless to stop the onslaught of a complete breakdown.
Watch Patsy Perform 'I Fall to Pieces'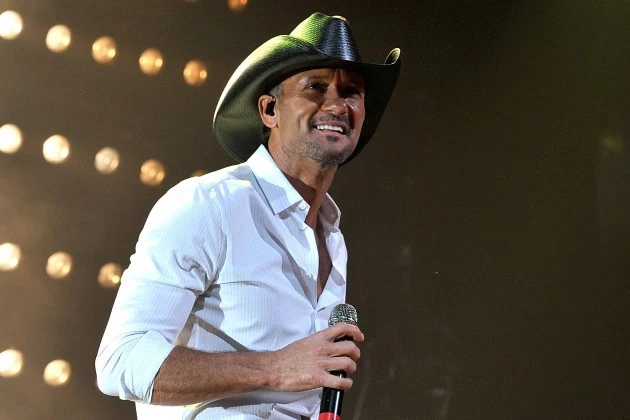 2. 'If You're Reading This,' Tim McGraw
The Waterworks: "I won't be there to see the birth of our little girl/ I hope she looks like you, I hope she fights like me."
War is still being waged somewhere and casualties still resonate on the battlefield and at home. Brave fallen soldiers have made it "home," with comforting words in a letter to loved ones left to take their place. Tim's 2007 tribute to fallen soldiers is a song to which far too many Americans can relate.
Watch Tim Perform 'If You're Reading This'
1. 'He Stopped Loving Her Today,' George Jones
The Waterworks: "She came to see him one last time, we all wondered if she would/It kept runnin' through my mind, this time he's over her for good."
There are so many reasons this 1980 hit is the sad love song of sad love songs, not the least of which is the bone-chilling delivery by George — the greatest country singer of all time. Some loves — and some memories — last forever. Some songs last even longer.
Watch George Perform 'He Stopped Loving Her Today'