Rodney Atkins and Rose Falcon Are Expecting!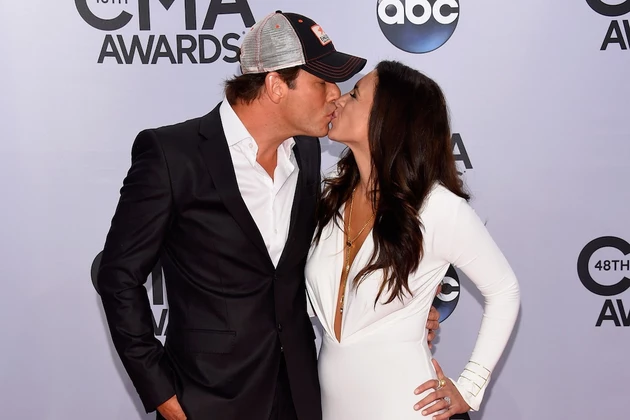 Congratulations to Rodney Atkins and Rose Falcon: The couple is expecting their first child together!
Atkins and Falcon revealed their happy news on Tuesday (July 4) on social media. The country artists both shared the same photo on their respective accounts, along with a note: "Happy Fourth of July! We are thrilled to announce our family is growing."
Baby Atkins — Atkins and Falcon did not reveal if the child is a boy or a girl — is due in December. He or she will have a big brother in Elijah, Atkins' son from a previous marriage.
Atkins and Falcon tied the knot in Captiva Island, Fla., in November of 2013. There were 20 guests in attendance at the ceremony, including Elijah, who served as his father's best man. Charles Hutchins — founder of the Holston United Methodist Home for Children, where Atkins spent his infancy prior to being adopted — was the couple's wedding officiant.
Atkins last released a new studio album, Take a Back Road, in 2011. In 2015, he released a greatest hits compilation that featured one new song, "Eat Sleep Love You Repeat."
Falcon — the daughter of songwriter Billy Falcon and hairdresser Myla Falcon — last released new music, an EP, in 2013. Eric Paslay fans may know her as one of the writers of his hit "Friday Night."
Country Stars Who Have Had Babies in 2017